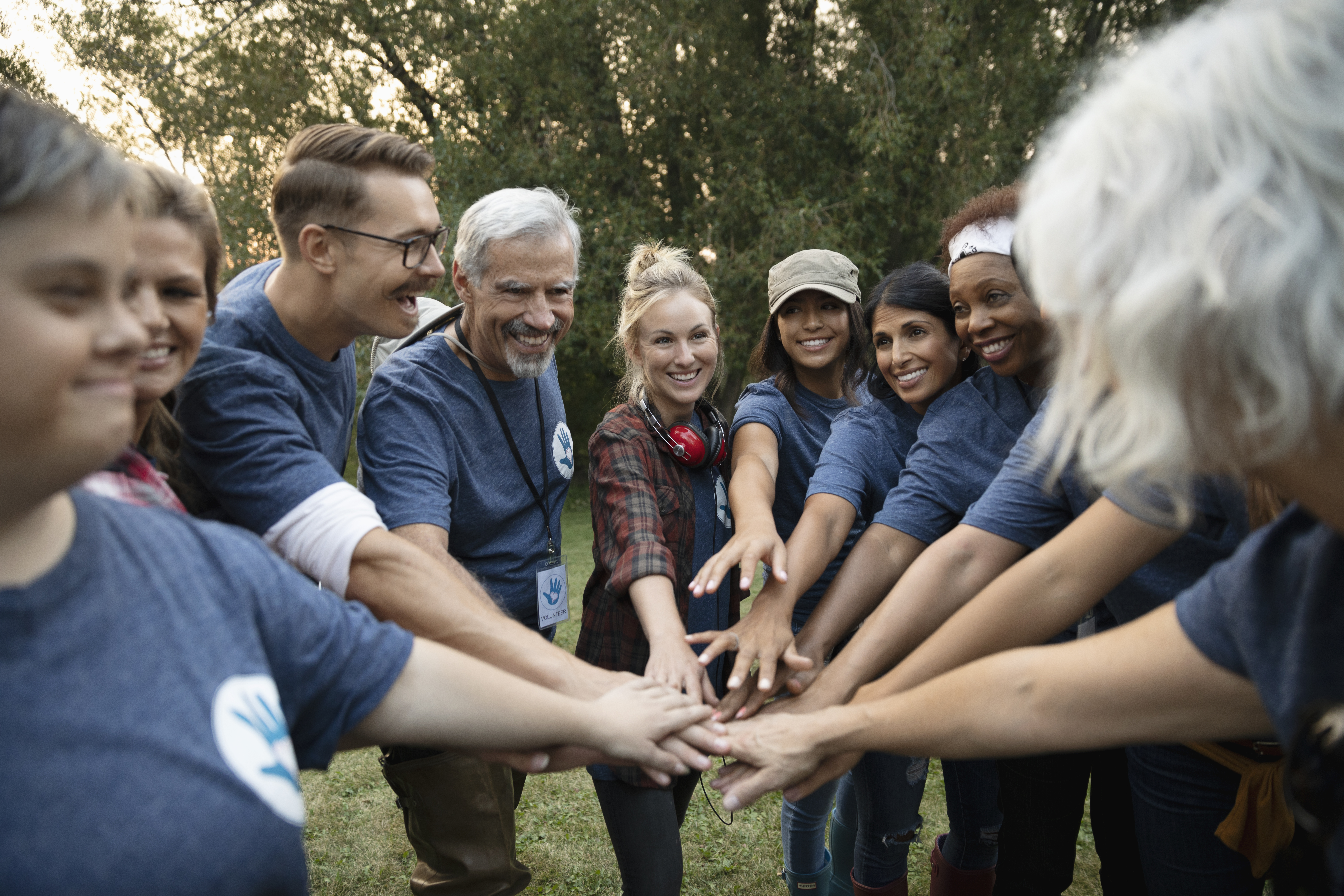 A little inspiration goes a long way when it comes to generating creative Volunteer Opportunities! Here are 10 ways you can spice up your regular volunteer activities (using the technology you already have!) to engage more people and make a bigger impact through your programs.
1. Micro-volunteering, macro-impact
Many hands make light work—and a whole lot of impact! Offer Volunteer Opportunities that can be completed in one hour or less, right in your office (and can be tracked right there).
2. Get artsy
Channel your inner Bob Ross! Gather some card stock and art supplies and create beautiful handmade cards for kids at your local children's hospital or seniors in your community.
3. Thank you for your service
A thank you goes a long way—especially for the dedicated men and women who serve your country. Use branded postcards (or make cards) and pass them around the office to let service members know how much you appreciate them.
4. Hungry for change
Partner with your local homeless shelter and rally a group of employees to spend 30 minutes in your office kitchen making sandwiches for people in need.
5. (Because you) care packages
Rally your employees to build hygiene kits with toiletry items for people in need.
Tip: Have a drawer of unused beauty samples? Items like makeup and lotions can be a hugely uplifting gesture for women working to get back on their feet.
6. Share the warmth
Put a call out to employees with knitting or crochet skills (there may be more than you think!) who can volunteer their talents to make hats for new babies at your local hospital or warm scarves for people in need.
7. Team time
Looking for team building opportunities? Make your teams do trust falls into each other's arms, or better yet, encourage your teams to volunteer together (or put cross-functional teams together to get to know each other better!).
8. Wall of Goodness
Pull out the craft bin! Decorate some fun cards (or even sticky notes) and ask everyone to write down their favorite charity and why it's important to them. Stick them on the wall, then get people to pick one and support that charity with a donation.
9. More rewards, more impact
Most people want to volunteer more than they do, so give them a reason to get on it by temporarily increasing rewards in Spark.
10. Rewards for all
Do you have a minimum requirement for tracked volunteer hours? Consider removing those thresholds for a week, a month (or forever!) to encourage more people to try volunteering.
P.S. Many people forget, or don't even realize, they have volunteer rewards dollars sitting in their accounts. It might sound obvious, but remind them to check their accounts and use those rewards.
Bonus Volunteering Tips
Have Goodness ambassadors? Get their help to gather the supplies you need to make your micro-volunteering events a micro-effort for you.

For all volunteer events, be sure to create a Volunteer Opportunity in Spark ahead of time so people can sign up and track their time immediately.

Enlist your regional volunteer champions to create their own customized local events. Spark enables you to target the relevant local opportunity directly to employees in that office!
Interested in learning more? Reach out to

help@benevity.com

to connect with our teams!