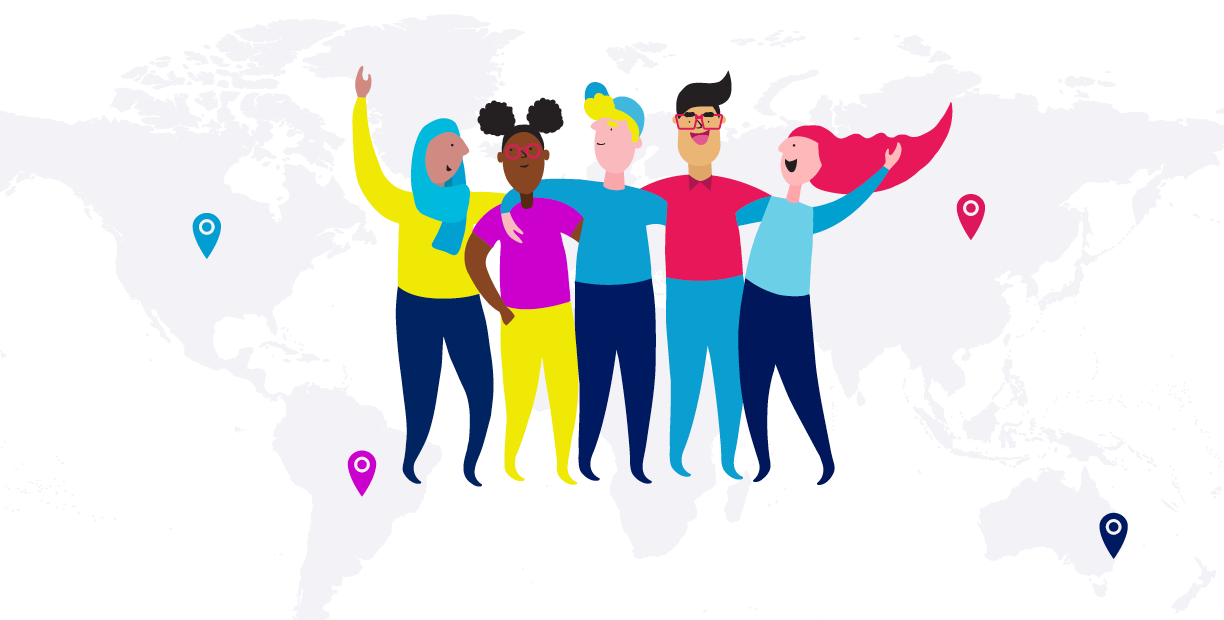 Did you know that you can recruit a team of employees across each of your locations who can help you implement (or grow!) your corporate purpose program? We call them an Ambassador Network, and they can play a valuable part in increasing program participation and creating an engaging, purpose-driven workplace culture. But it can be hard to know where to start.
Whether you have a local, national or global corporate purpose program, this guide has everything you'll need to create a robust ambassador program. One that engages more people in a way that is culturally relevant to them, makes a bigger community impact and begins to embed purpose into the fabric of your company culture.
in 2021, 64% of companies offered global engagement programs and 39% of Benevity clients had international users in 126 countries.
Get started with our Ambassador Guide that's packed with best practices, case studies and communication templates to help you engage and recruit your people and build your team. In this Guide, you will learn:
What an ambassador network is and why you should invest in one
How to build a business case for investing in an ambassador network
Who to approach when building your ambassador network
Communication best practices (templates included)
Recruiting and interviewing tips
How to train and check in with ambassadors
How to provide incentives, recognition and rewards
How to evaluate the success of your program
Download the full PDF version of this guide now!
Interested in learning more? Reach out to help@benevity.com to connect with our teams!