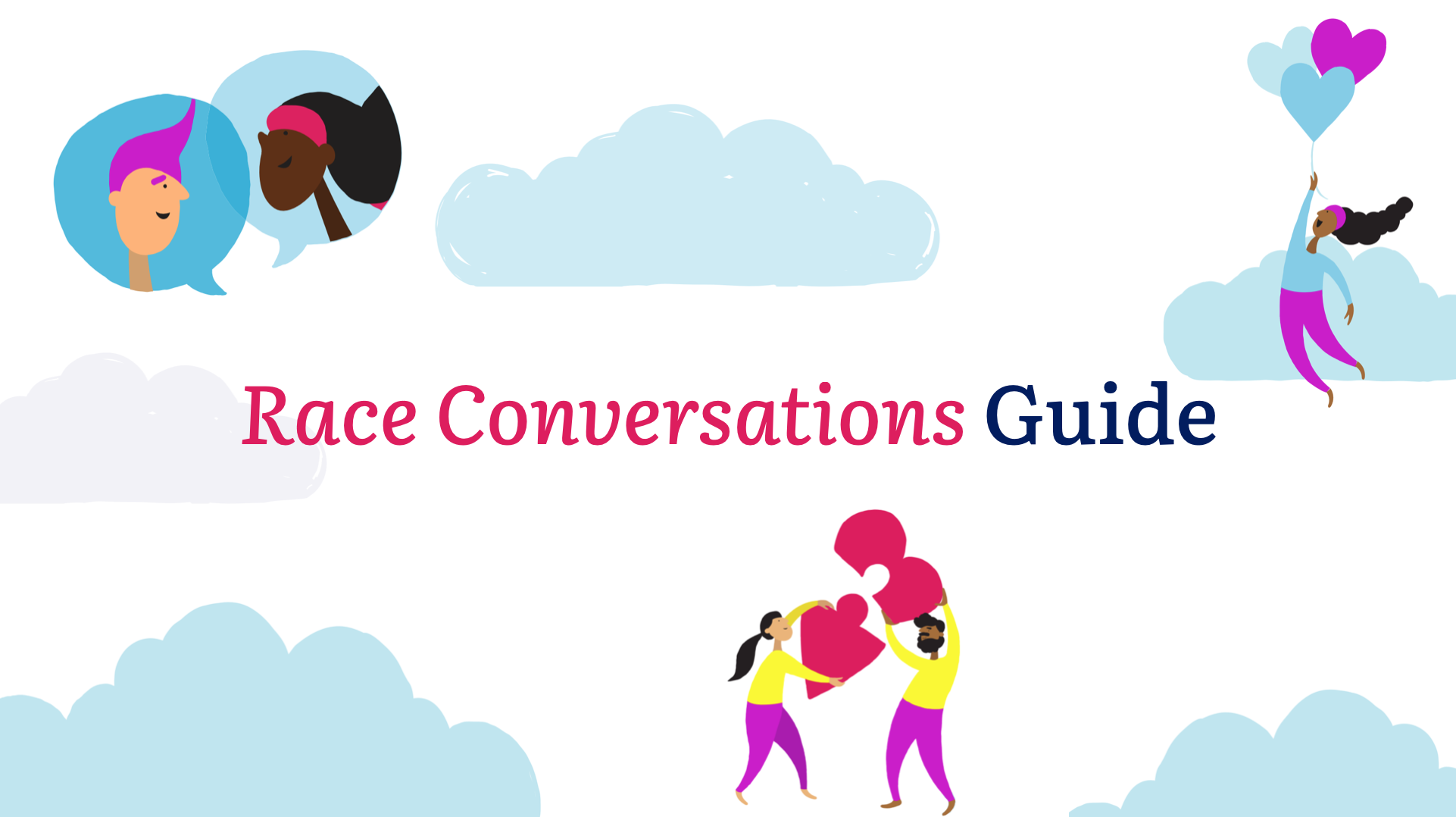 In the spring of 2020, the world united against racial injustice and woke up to the gross inequity in our systems, society and workplaces. The demand for companies to take action and be part of the solution was clear.
At the time, 64% of Business Roundtable CEOs released statements supporting action to dismantle power and privilege, and to end racial justice. But, as important context to that statistic, 61% of Americans believe that companies' commitments to advance racial equity ring hollow without any measures to hold them accountable.
We've heard from many of you. Your company either started a diversity, equity, inclusion and belonging program, or has now placed more emphasis on it. You've run successful donation and volunteering campaigns to support racial equity and justice. And now you're ready to take the next step in your racial equity and justice journey.
Hosting conversations about race is that next step. But workplace conversations about equity, allyship and change aren't easy to navigate. We're here to help! We've developed a guide based on a table talks series hosted by Benevity's Black Employee Network & Friends (B.E.N.) employee resource group. The five-part series was designed to create a space for meaningful dialogue among Benevity-ites to explore, listen and share reflections while supporting and learning from each other on the topic of race and to set the foundation for our journey toward greater equity together. These experiences were highly valued within our company, resulting in a shift of mindsets, increased empathy and understanding, and the creation of allies to support colleagues of different races.
We want to help you get started quickly and easily. In this guide, we'll help you:
Design a program for your company to hold necessary conversations about racial equity.

Train your conversation facilitators with helpful tips and resources.

Hold meaningful conversations based on proven templates and prompts, so you can amplify your efforts and activate your employees.
Related content and webinars
Building a Culture of Equity and Inclusion
People continue to power movements and take massive grassroots action against ongoing racial injustice and social discrimination. And companies are expected to be right there beside them. Join us May 26 for our Building a Culture of Equity and Inclusion webinar and hear from other purpose-driven companies around how they are empowering their Employee Resource Groups.
Interested in learning more? Reach out to help@benevity.com to connect with our teams!