Rather than seeing all volunteer opportunities in one queue, you can now filter opportunities by region so that you can easily manage and approve the ones that are relevant to you. We'll help you create the filters in your demographic data, and then you can apply the filters in your Bulk Manager.
In this article:
Contact help@benevity.com with the demographic data values you want to use as regions. Any of your demographic data columns can be a filter. Here are the default filters and some filters that we recommend.
Default filters:
All

Created By Me (includes both user-created and company-created opportunities)
Recommended filters:
Country

State/Province

City

Office Location

Business Unit
Choose from the available options under Filter by Author. In the example below, the opportunities will filter by country (United States).





Figure 1. Filtering opportunities by country.
Additional filter options
Select the Filters button.

Fill out the additional fields you want to search by, such as approval status or featured.

Select Apply.
Tip: Select the Save as Default Filters checkbox if the custom filters will be used often.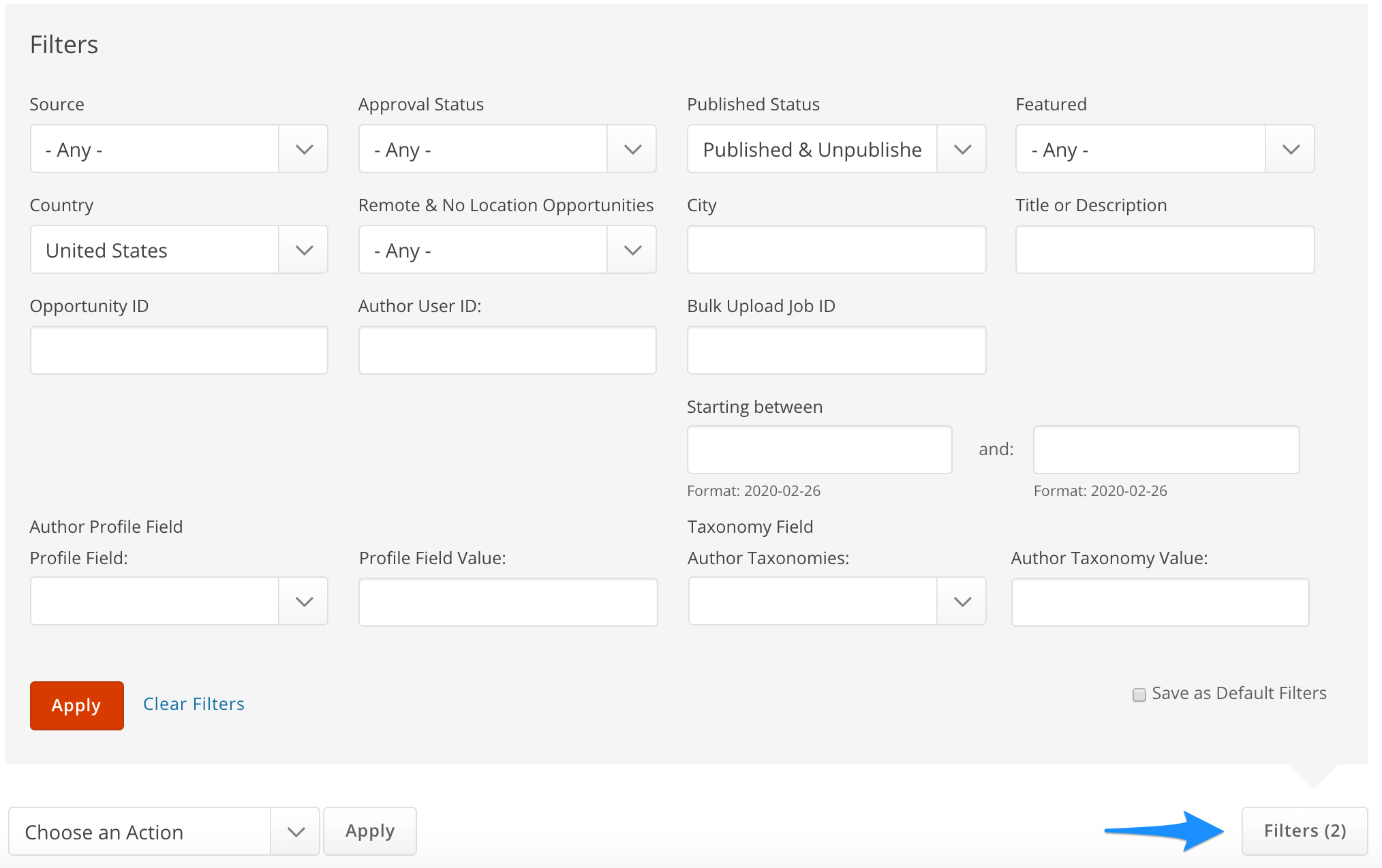 Figure 2. Showing the additional search options available when selecting the Filters button.
Regionalized action items on your Admin Dashboard
Your action items on the Admin Dashboard will now include items sorted by regionalized filters. You can quickly jump from the action items into a filtered queue showing Volunteer Opportunities submitted by users who match that field.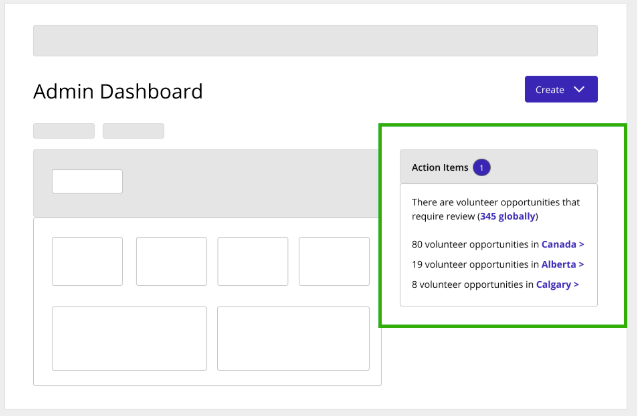 Figure 3. Admin Dashboard showing action items organized by the regional filters of country, state/province, and city.
FAQ
What are the regionalized views filtering?
The filters are looking for a match between the user doing the filtering and the author of the Volunteer Opportunity. If the user applying the filter is in Toronto, and selects the Toronto filter, they will only see Volunteer Opportunities created by users who are tagged as "Toronto" users in the demographic data.
Does the "Created By Me" filter show company-created or user-created opportunities?
It shows both.