Your employees want to share their passions and make an impact — Peer Matching can help them do that! Peer Matching is a fun and engaging way to enable your employees to rally behind a cause and support their colleagues, all while fostering a deeper sense of connection and strengthening your company culture.


What is Peer Matching?
Peer Matching empowers your people to create a giving opportunity and add a match, join a matching pool with their coworkers or donate to receive a match! It's a simple way for everyone to get involved and make an impact, and they'll love the feeling they get from connecting and taking action as a team.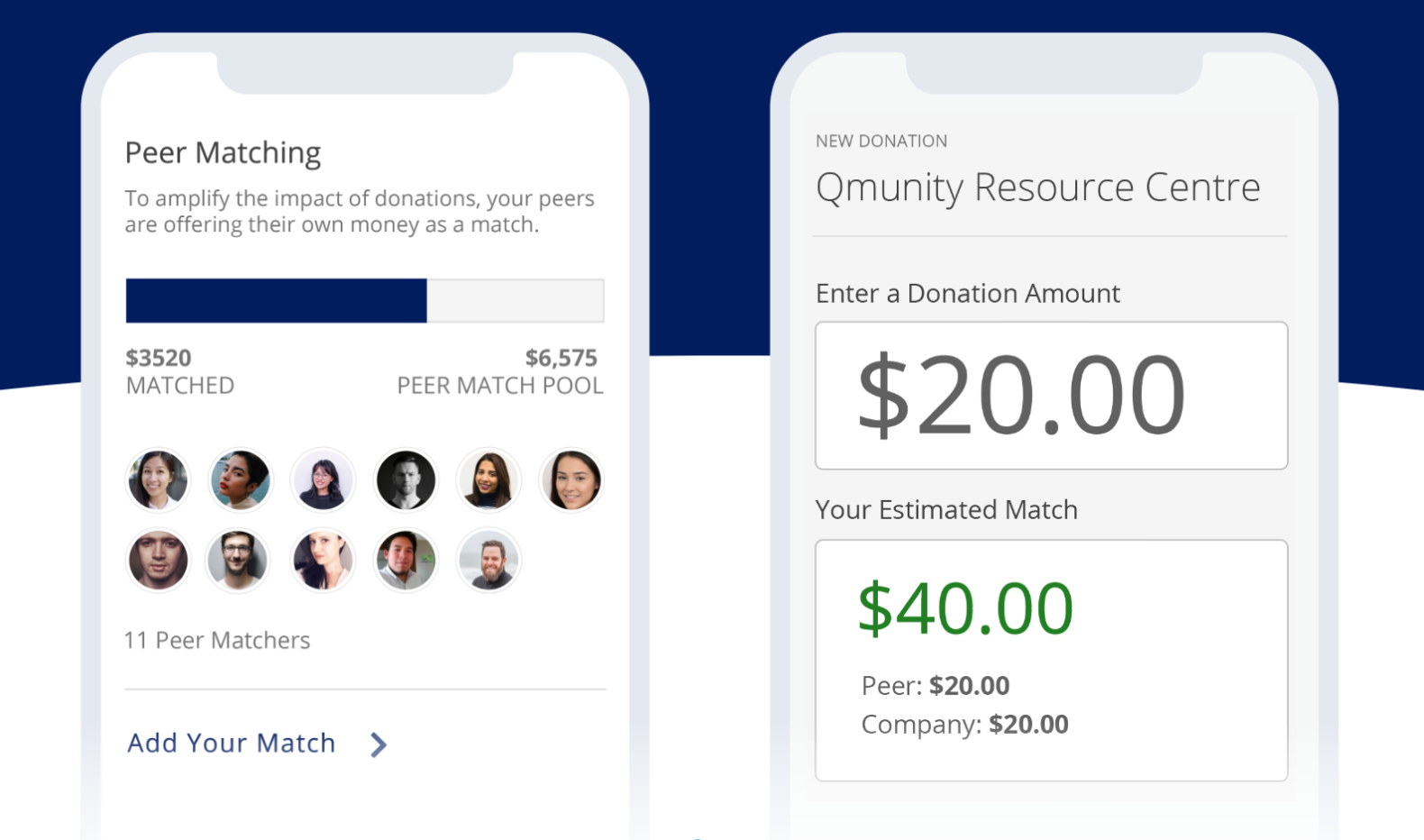 Peer Matching Resources
We've pulled together a few resources to help you activate this new product feature and to give you the guidance and tools you need to launch Peer Matching to your employees
More information about the feature and how you can use Peer Matching to help you deliver a fun, engaging and social experience for your employees!

Share this resource with your peers when campaign planning and your executives to get them on board!
Engage your leaders in your program, empower people to support and connect with their coworkers and support your existing corporate purpose initiatives with this Peer Matching launch guide.

It Includes campaign design and strategy insights to help you easily create and promote your campaign, launch templates and promotion tips to get your employees involved and ready to do good together, and recommendations for telling your story to build excitement and celebrate your impact
Executive Outreach Brochure (for your executives and leaders)
Share this brochure with the executives and leaders at your organization to get them on board with Peer Matching (and to help them set up their own Peer Match)!
Knowledge Base articles in the B-Hive (for you)
What is peer matching and how do you manage Peer matching as an administrator? Find a few 'How-To' articles in the Knowledge Base to help you in activating your first campaign.
Peer Matching resources for your people
A quick video guide. Your people are the power behind peer matching, so we've created a quick video you can use to educate your people on this powerful new tool!
Here's the link: https://benevity.wistia.com/medias/2t7flwqhyj
Help Centre How To's (attached). Talk to your Benevity Client Success Manager about enabling the Peer Matching content in the End User Help Centre, they are available through your Spark site (see them attached below as a word document for your use). Once enabled you can share links to this helpful content in any communication you are planning!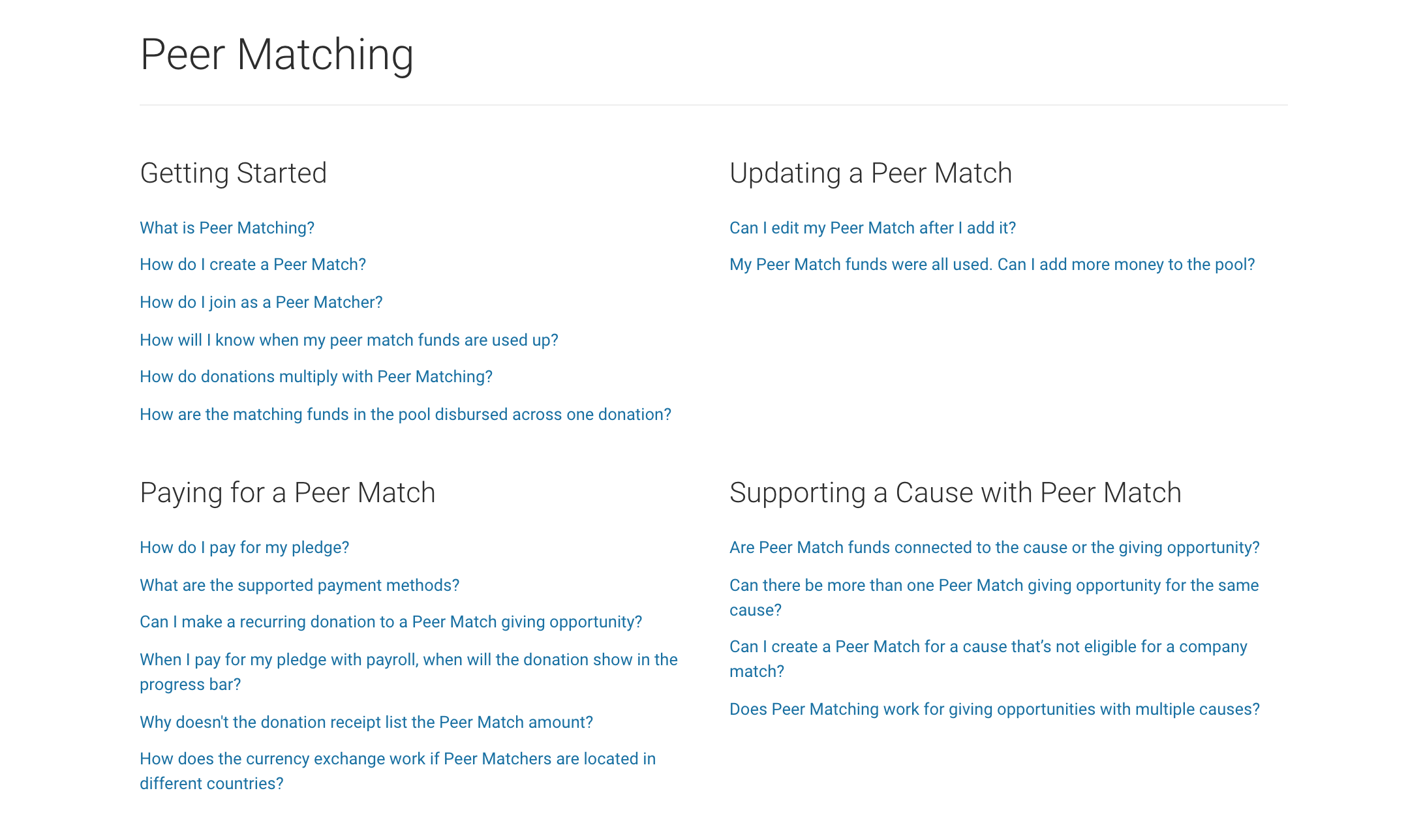 Interested in learning more? Reach out to help@benevity.com to connect with our teams!