To manage your Community Impact (CI) Portal, you must be assigned the Community Portal Manager Role in Spark.
To access the CI Portal general settings:
Sign in to your Spark site.

Select Manage in the top-right corner.
On the main navigation bar, select Company Giving > Manage Community Portal.

There are three main sections in the General settings tab: supported languages; basic settings; and donation form.
Supported languages
By default, all the text you enter will be for the English version of your CI Portal. Depending on your Spark instances, site visitors may have the option to change their language settings on their own.
Click a language to load the pre-translated version of the page content. The content you enter here will be saved separately from the default English version. It will only display when users change their language preference.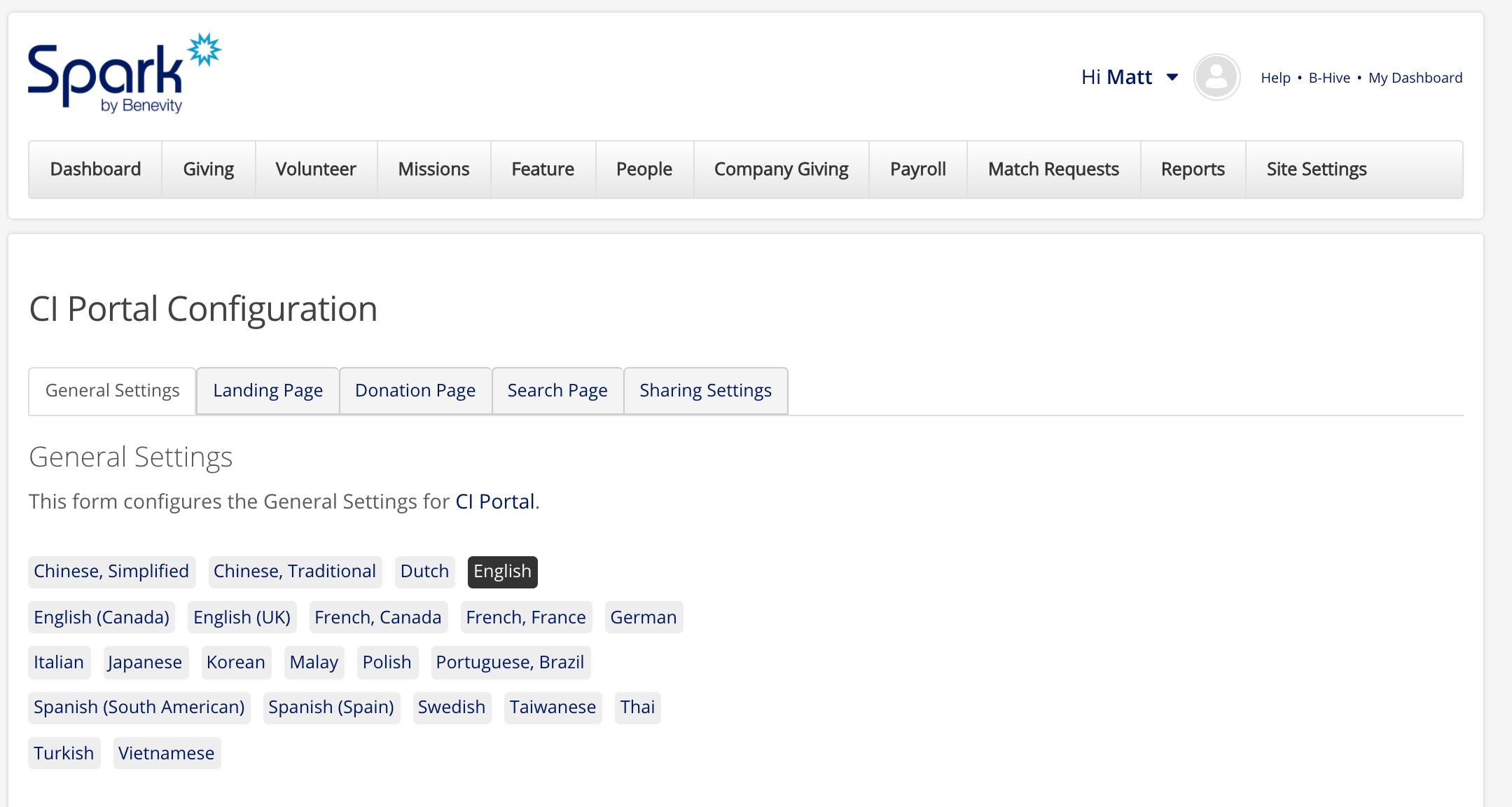 Basic settings
Website title
Use this field to set your own title, which will display throughout your CI Portal. The title you set here will not affect the portal URL, which will always be in this format: yourprogramname.benevity.org/community

Navigation links
Select which links you want to have added to the top navigation bar of your portal. Note, removing search from the navigation bar will also remove all search bars across the site.
Custom help link
The CI Portal comes standard with a help and FAQ section. But if you have your own company-specific help content, you can add that link here.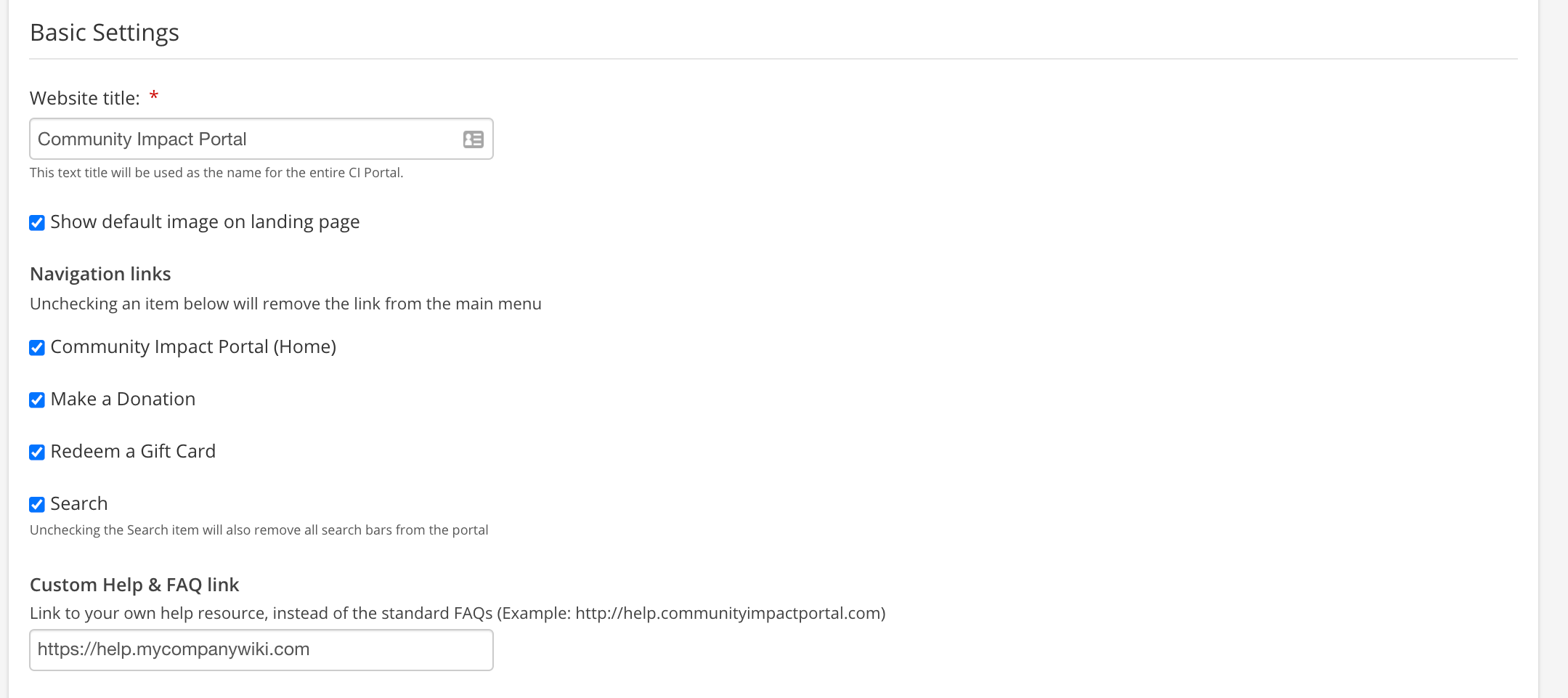 Donation form
Enable donations through CI Portal
When you enable donations through CI Portal, the Make a Donation button will be added to cause profiles and any giving opportunities you have selected to feature on your CI Portal. Any user will be able to make a donation with a credit card or through PayPal.
Enable donations to personal Friendraising pages
If your program includes Friendraising, you can check this box to have those opportunities available on the portal. If you leave the box unchecked, external donors will not be able to find and donate to individual Friendraising pages that have been set up on the employee side of Spark.
Donation amounts
Add pre-defined donation amounts that will show when anyone clicks the Make a Donation button. You can include up to three amounts, essentially making giving as easy as the click of a few buttons.
Enable matching
You can enable company matching for different kinds of donations made through the CI Portal, distinct from the employee side of Spark. Select the checkboxes for the categories you'd like to add matching to:
Enable matching for community donations.

Enable matching for company-created gift cards.

Enable matching for user-created gift cards.
Note: Your company's matching rules in Spark—charity eligibility, giving opportunity match caps, and budgets—will be applied exactly the same in your CI Portal.
Donation success message
The last field is for you to add a custom message to display after people successfully make a donation.