The Community Impact Portal (CI Portal) is a public-facing site that allows your customers, clients, partners and the public to donate to vetted nonprofits using credit card, debit card or Paypal. Think of it as an external version of your Spark site's basic giving features.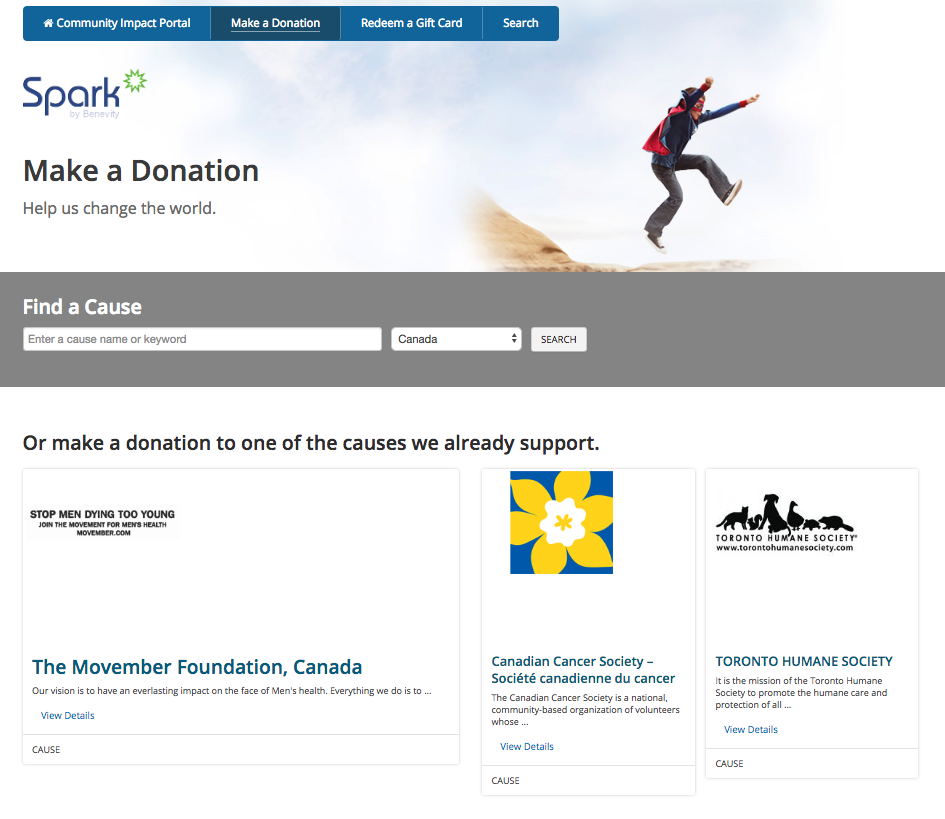 Quick disaster relief and crisis response
When global and social crises or natural disasters happen, people look for concrete ways to take action, and they want to do it with you. With the CI Portal, you can activate your people and your community when it matters most.
Give and redeem donation gift cards
Gift cards area a great alternative to corporate swag, or a thoughtful gift for employees to share with friends and family. Recipients can redeem the gift card—with or without donation matching—through your CI Portal.
Managing external campaigns
Some Benevity clients have managed large external campaigns on their CI Portals by adding a link to the page on their main website. Others have used it for individual Friendraising initiatives once or twice a year. It's your own site for community engagement that you can configure to your needs, and it's fully responsive to mobile devices, so people can give easily wherever they are.
Add a CI Portal to your program
Contact help@benevity.com and we will work together to add your very own CI Portal to your giving program.