Once you have successfully created a Friendraising Opportunity, your people will be able to create individual Friendraising Pages of their own.
1. Create Friendraiser
Navigate to the Friendraising Opportunity details page and select either '+Create Friendraising Page' or the Friendraising Pages tab.
The + Create Friendraising Page button will take you directly into the creation form, while the Friendraising pages tab will give the option to see a preview of a personal page before getting started. This preview provides helpful tips and suggestions for how to make the most engaging opportunity possible.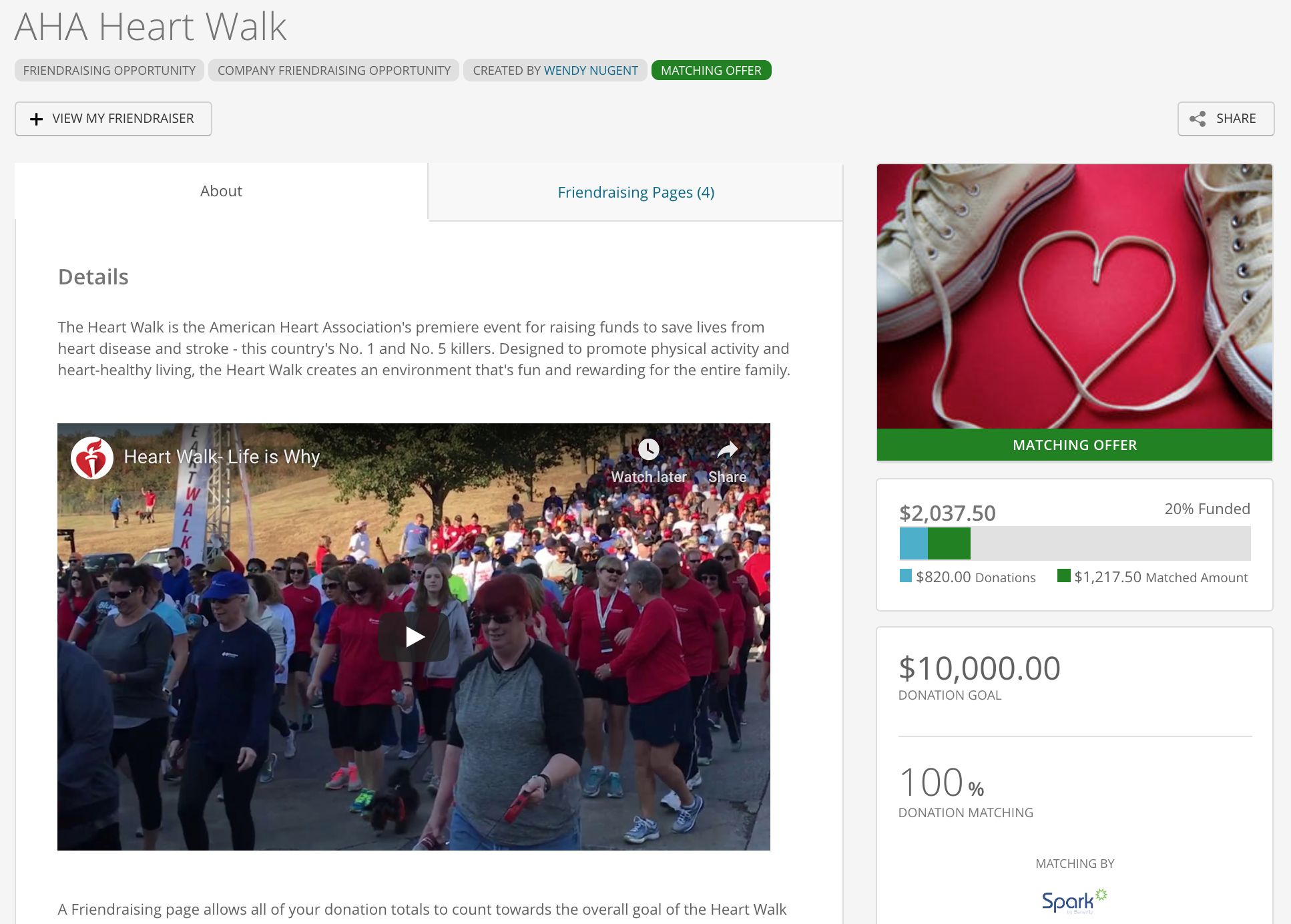 Once you are ready to create a page of your own, select Create My Friendraising Page to get started.
2. Basic Info
The Basic Info section includes the Friendraising Page Title, Greeting, and Description, and is also where you'll indicate the goals of the opportunity.
3. Add Image

The image added here A fun or exciting picture can help draw more attention to your opportunity, so be thoughtful and creative when considering images.
Make sure you consider the requirements for file size, image size and permissible extensions before uploading an image.
Maximum file size: 3 MB

The permissible extensions are: png, jpg and jpeg

Images must be larger than: 300x225 pixels
4. Set a Goal

The goal is used to specify how much you want to raise. Your progress is shown in a horizontal bar as people make donations to your page.
5. Preview & Save
After entering all the necessary information, you can Preview & Save.
You'll be taken to a preview page where you can look over your final product before either deciding to Make Changes or Publish your personal page.
Once you've published your page, people can begin donating to your page and making a difference! And remember, you can come back to edit or take down your Friendraising page whenever you like.