The Teams functionality in Spark allows your people to engage in some friendly competition while building a deeper sense of community through teamwork. Participation levels are gamified through leaderboards, one for giving and one for volunteering. Once an individual is part of a team, any dollar they donate or volunteer time they track will count toward the overall team totals.
The Leaderboard displays two views (donations or volunteering) and can be presented by time slices of This Month, This Year and All-time.
Teams can be created in two different ways, by selected users (user created) or through your site's setup (company created):
Company-Created Teams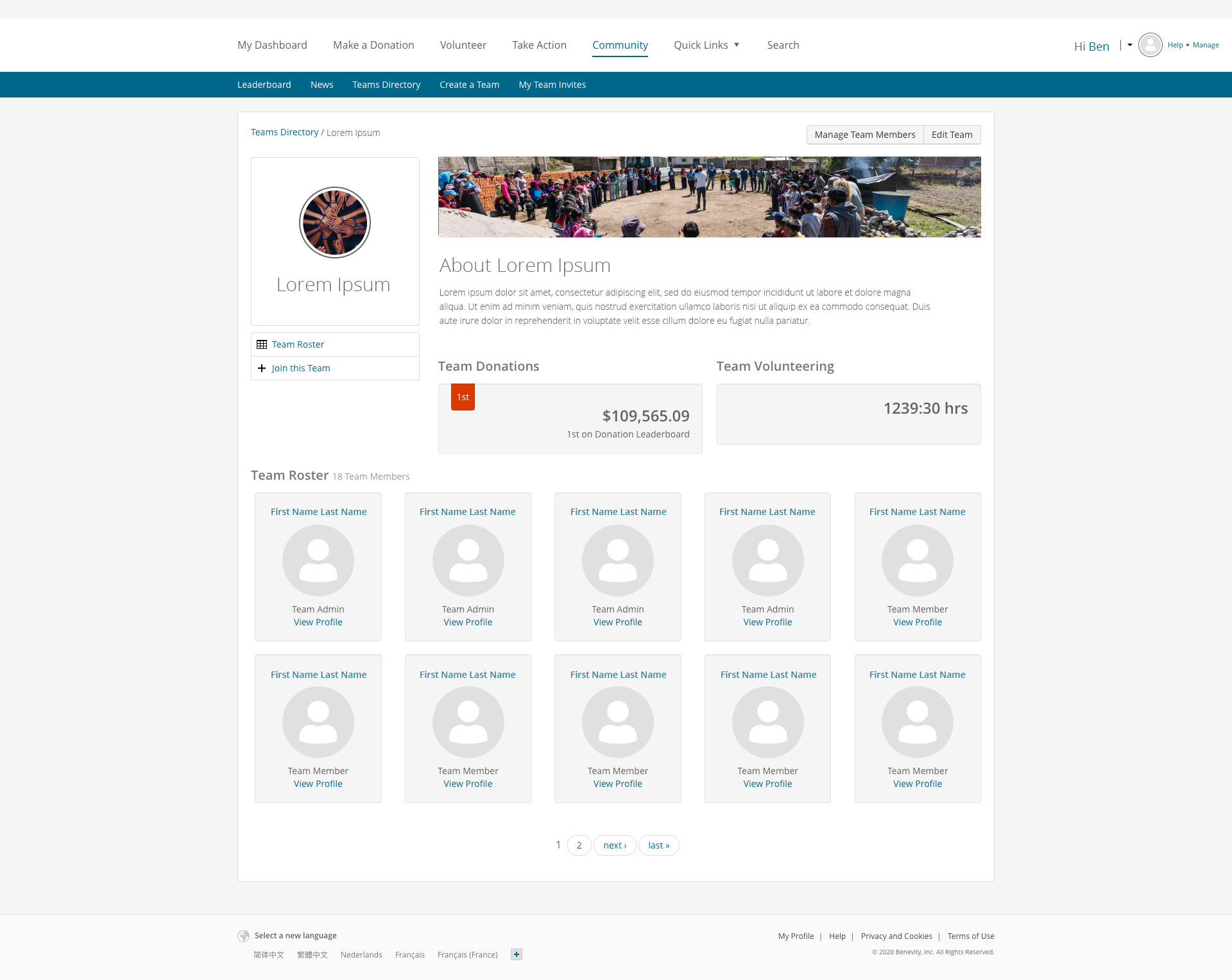 If you are using a segment available in your demographic data to create your teams, the functionality cannot be customized after setup. During setup or implementation, you will choose an 'effective' demographic field, which is a field not customizable by users.
The users are moved from team to team only when their information is adjusted on the file and when it is loaded in to Spark.
User-Created Teams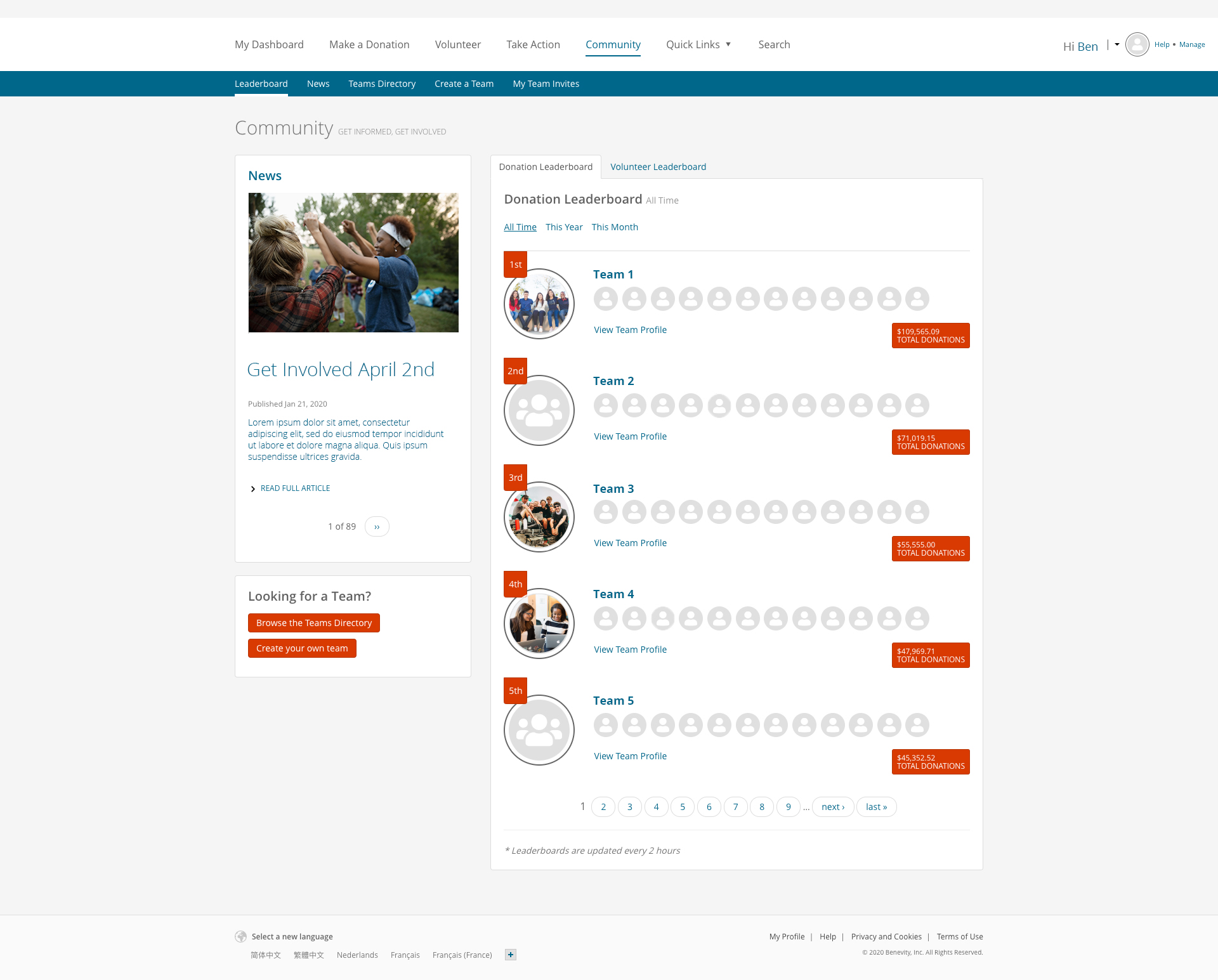 User-created teams are a lot of fun and are managed by you or someone who you've appointed as the team leader or team champion. The selected team manager can create a team and they can rally their local team or someone with a similar interest to join their team. Depending on how the team is set up, the appointed team leaders can select the other members of the team and invite them to join. Users can only be a part of one team at a time.
More Details
The company-created teams will only reflect the activity once the team has been set up! The count is not retroactive. So, if someone makes a donation before they've been added to the team their donation will not count toward the team total on the leaderboard. Likewise, any giving and volunteer totals that a user contributes while part of a team remains in that teams' totals after the employee leaves. This means that you cannot take your totals with you to another team if you move around.
This functionality can be turned on or off. If off, the Leaderboard will not display and team history will be removed from the site. When on, history will show for the user and any donation/volunteer activity will start tracking to their team again.