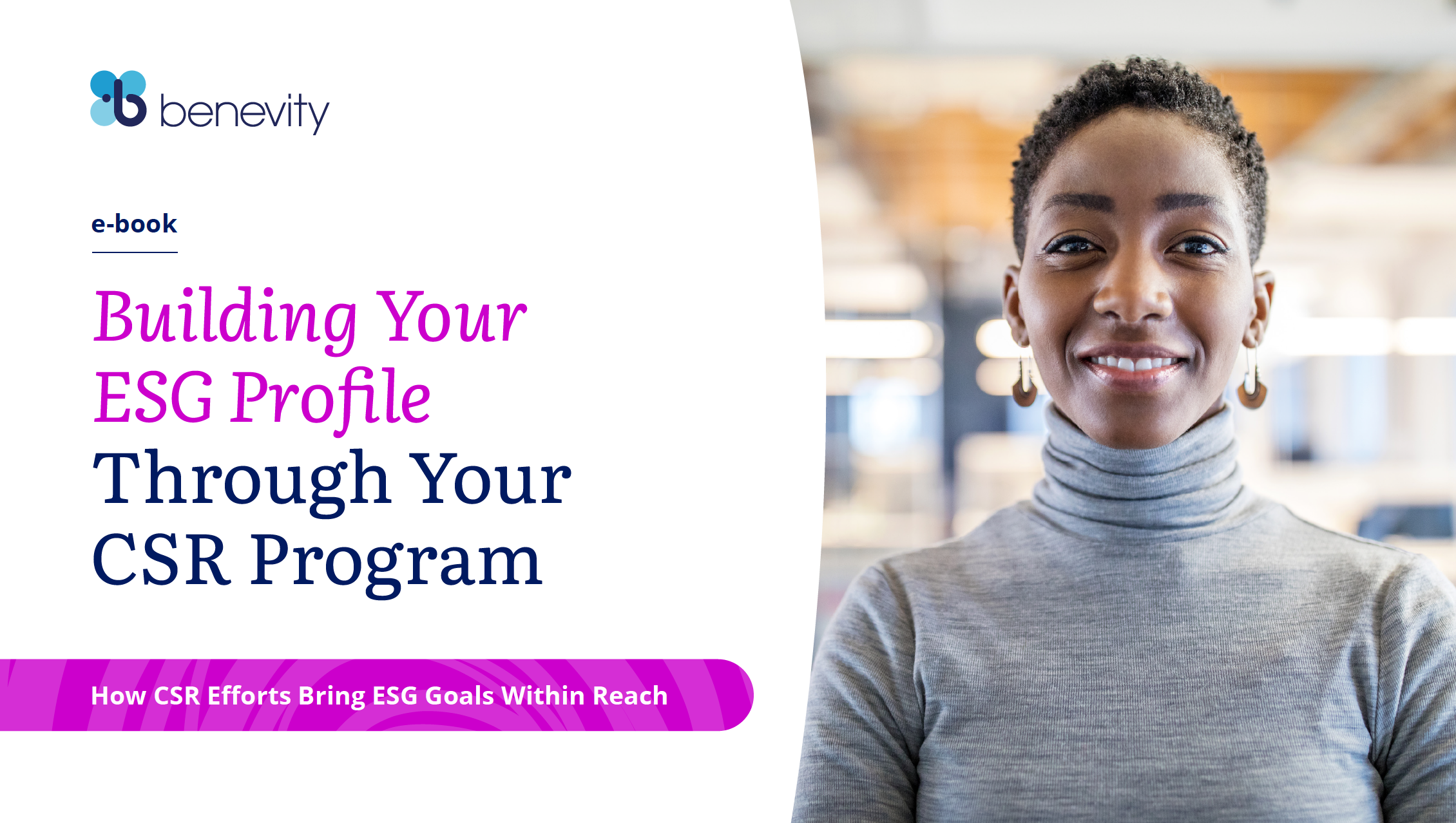 There was a time when people assumed that doing good in the world and doing well in business were mutually exclusive goals. But now, with greater evidence of the interdependence of purpose and profits, this mindset is quickly evaporating. Today, in the boardroom and across business, it's universally agreed (and empirically proven) that companies that successfully merge business goals with responsible Environmental, Social and Governance (ESG) practices are the most profitable, sustainable and resilient companies.
So, what's the best way to build your ESG profile and achieve this win-win-win outcome for all of your stakeholders? Many leading companies are quickly discovering that their Corporate Social Responsibility (CSR) and Social Impact programs play an instrumental role in driving ESG outcomes, especially in the areas related to the "E" and the "S." This newfound interest in leveraging a company's existing CSR investments is bringing leaders, metrics, stories and data from these areas into board-level and investor-facing conversations.
Your ESG strategy
Data and metrics are critical components of an ESG orientation, but like CSR, ESG success goes deeper than checklists. Employees and customers expect transparency and accountability, and companies are recognizing the need to make their initiatives authentic and part of the fabric of the company's culture. An ESG strategy that is rooted in a culture of purpose with a commitment to real-world results and a robust CSR program is the most likely to succeed — by all of these standards.
Download Benevity's new guide on how to elevate your ESG profile through your goodness Program. You'll learn all about:
Why ESG has become a priority for companies that care about their financial health.

Why a culture of purpose is the key to a strong ESG profile.

How technology can help you create, manage and promote your programs, while measuring impact.

How leading companies are leveraging their CSR programs to drive ESG outcomes.
Business leaders know that a strong Environmental, Social and Governance (ESG) profile is key to a company's financial health and identity — and a thriving CSR program is the not-so-secret ingredient.