Volunteer rewards are a great way to recognize people for donating their time! Once an employee volunteers and their hours are approved, they can receive reward dollars that can be directed to a nonprofit of their choice, which helps to keep the Goodness rolling. Our stats show that companies with volunteer rewards have 50% higher participation.

Interested in enabling volunteer rewards for your program?
We are now introducing group-style implementation sessions, which will allow you to join fellow purpose-driven companies to introduce this feature into your programs together. Through these group sessions, you'll join other companies for the implementation process, led by a dedicated Implementation Consultant, and have an opportunity to share insights and learn best practices for volunteer rewards. You'll get the same one-on-one support experience, while making connections along the way!
I'd love to join! How do I know if I'm eligible?
In order to join these implementation sessions, your program will need to meet certain requirements. These include:
Having one reward rate per currency
All users are eligible for rewards
Monetary rewards only, no points
Using a per hour reward rate

What does this implementation process entail?
There are three phases in this process - Discover, Plan, and Execute.
Discover:

Attend a Kick-Off call to learn more and meet the other participants.

Plan:

Complete the Configuration Booklet, which allows you to select the key configuration elements needed and more information on the budget available and project timelines.
Sign-off on the booklet and receive budget sign-off from the program's change signatory

Execute:

Launch Volunteering/Volunteer Rewards and amplify the Goodness!

This entire process takes four weeks from Kick-Off to Launch.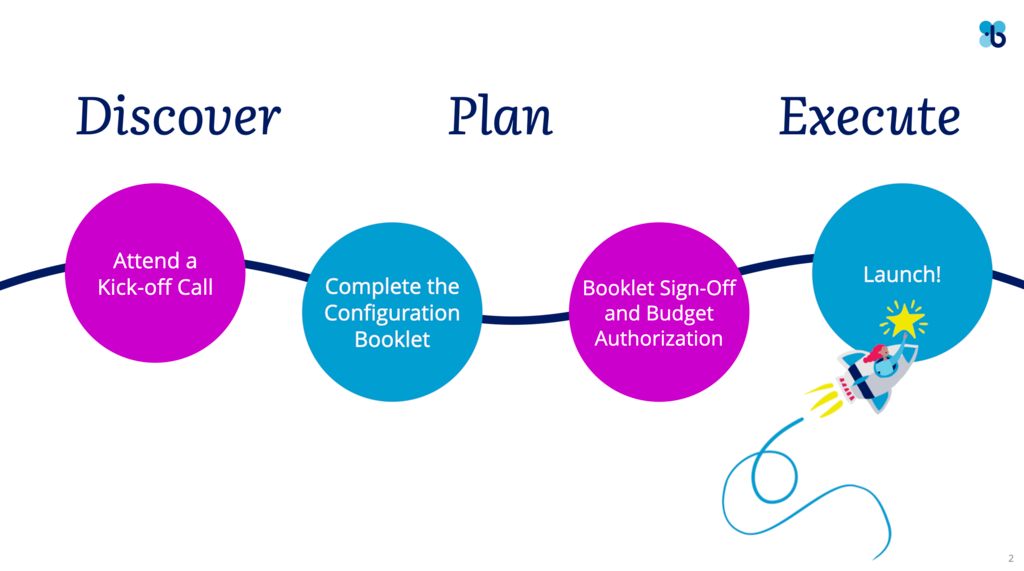 Sounds great! Who needs to be involved in these sessions?
We'll only need the program administrators to actively participate in this process. Later on, we'll need a budget sign-off from the program's change signatory to either modify an existing budget or create a new one.

I'm interested! What are the next steps?
Great to hear! Please fill out the Group Volunteer Reward Intake form and reach out to your Client Success Manager for further direction and next steps.