Use the B-Hive to submit requests to our Benevity support teams. Submitting a request through the B-Hive is the best way to contact our support teams. After you submit a request, you can track its status in your B-Hive My activities page. Anyone with a B-Hive profile can submit requests.
In this article:
Submit a request
Go to the B-Hive.
Select Submit a support request, located on the top of every B-Hive page. (Also a link at the bottom of every page.)




Fill in the form.
Select Submit.
Our Benevity support teams will email you as soon as possible after reviewing your request.
Track your requests
Go to the B-Hive, open the dropdown next to your name, and select My activities.
A list of all the requests you have submitted will display. Click on an individual request to view its details. Filter your requests by status to see what's been resolved, what's being worked on, and what is waiting for your reply.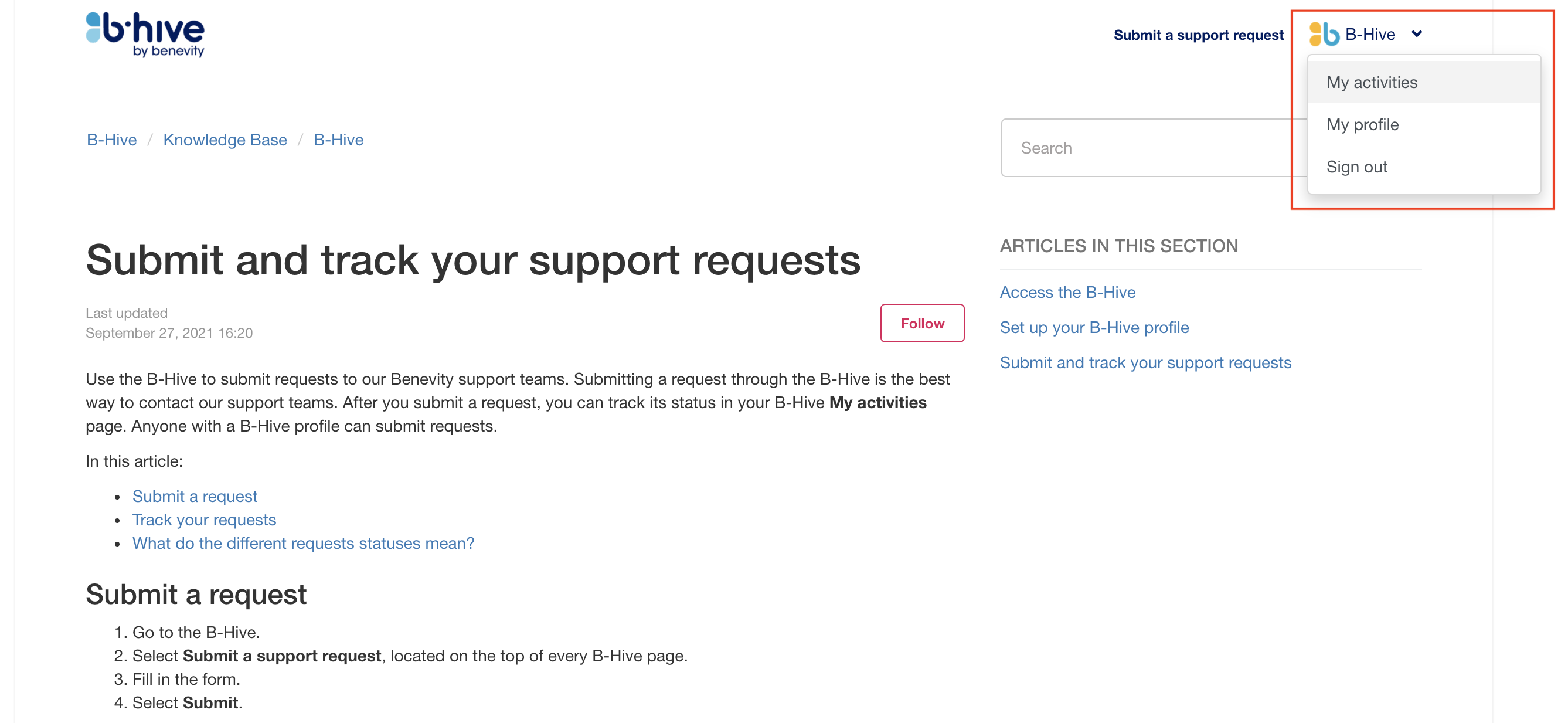 What do the different requests statuses mean?
Open: Benevity's support team is working to resolve the request.
Awaiting your reply: Benevity's support team is waiting for your reply.
Solved: Your request was resolved.