Prerequisites
To assist with your learning, it is recommended that you look over the articles on the basics of Benevity Reporting in the following section:
Fiscal year date ranges
By default, Benevity Reporting date ranges are by calendar year; however, you can add your company's specific fiscal year dates into your account.
All you need to do is email us at help@benevity.com and we'll get it set up.
After we've added the new date range, you'll have access to several additional fields for use within your ad hocs and reports. You can use these additional fields as filters, rows or columns.
Here are some screenshots of fiscal year date range fields.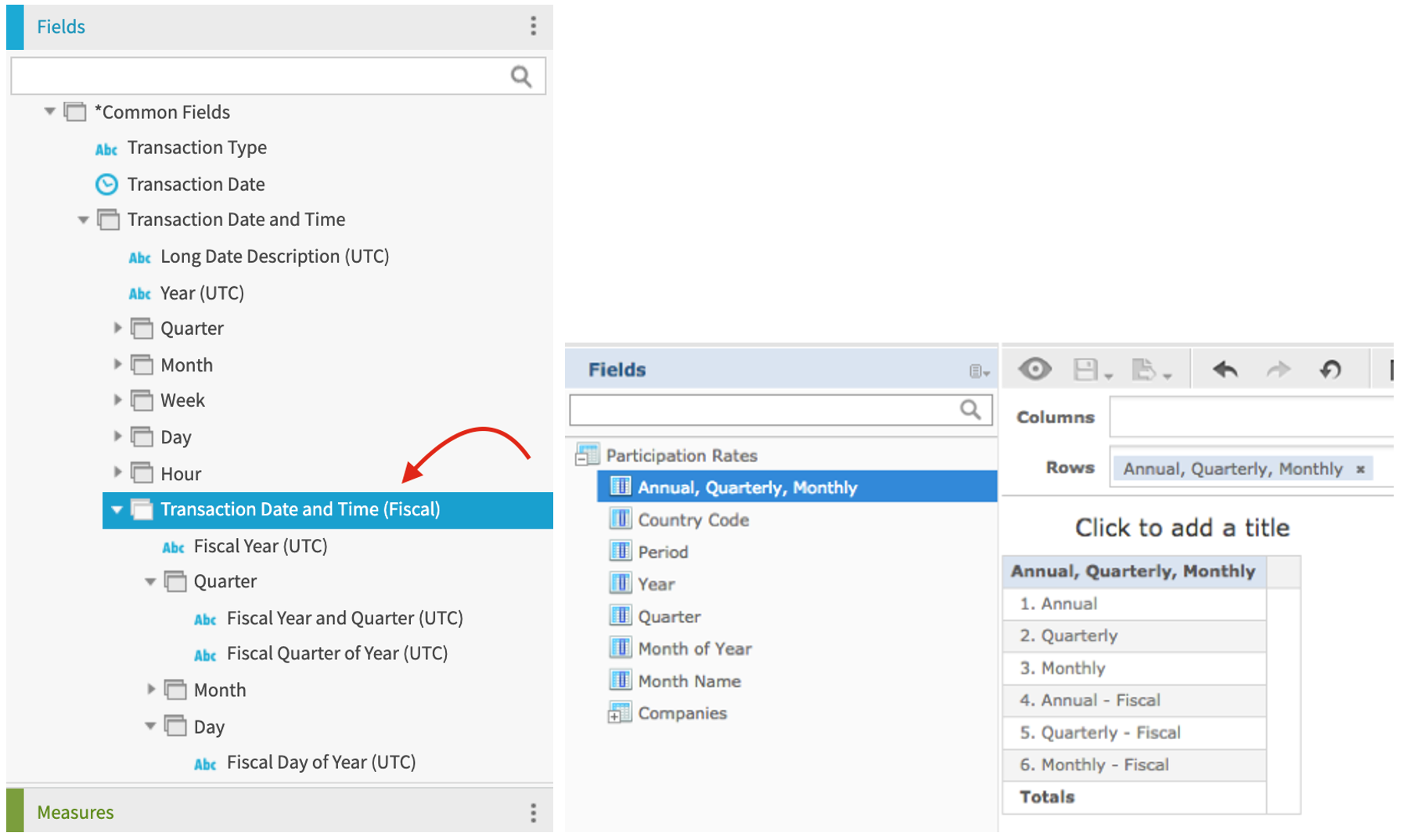 Note: This only changes your Benevity Reporting date ranges. It does not change the date ranges in your embedded dashboards on the Manage side of Spark.