Prerequisites
To assist with your learning, it is recommended that you look over the articles on the basics of Benevity Reporting in the following section:
Table visualizations
Tables are powerful tools for reporting. They can show detailed aggregate information about your data and are quicker to load than either charts or crosstabs. Here are a few tips to make the most of your report tables.
Select the visualization type
Create a new ad hoc view or open an existing ad hoc view that you would like to apply the table to.

If you create a new ad hoc view, choose the data set you want to use for the table.

When you have your data set up, select the bar graph icon in the toolbar.
From the list of visualization types, select Table. Click Apply and Close.
You may notice that the Rows label switches to Groups. This is a good way to make sure you've correctly switched to a table view.
Group your data
Grouping your data by fields can help you to organize it. Depending on the fields you select for your columns, you can reveal different types of data for each transaction, cause or user.
Note: If you want data on all users, limit the number of fields you add in the Users group.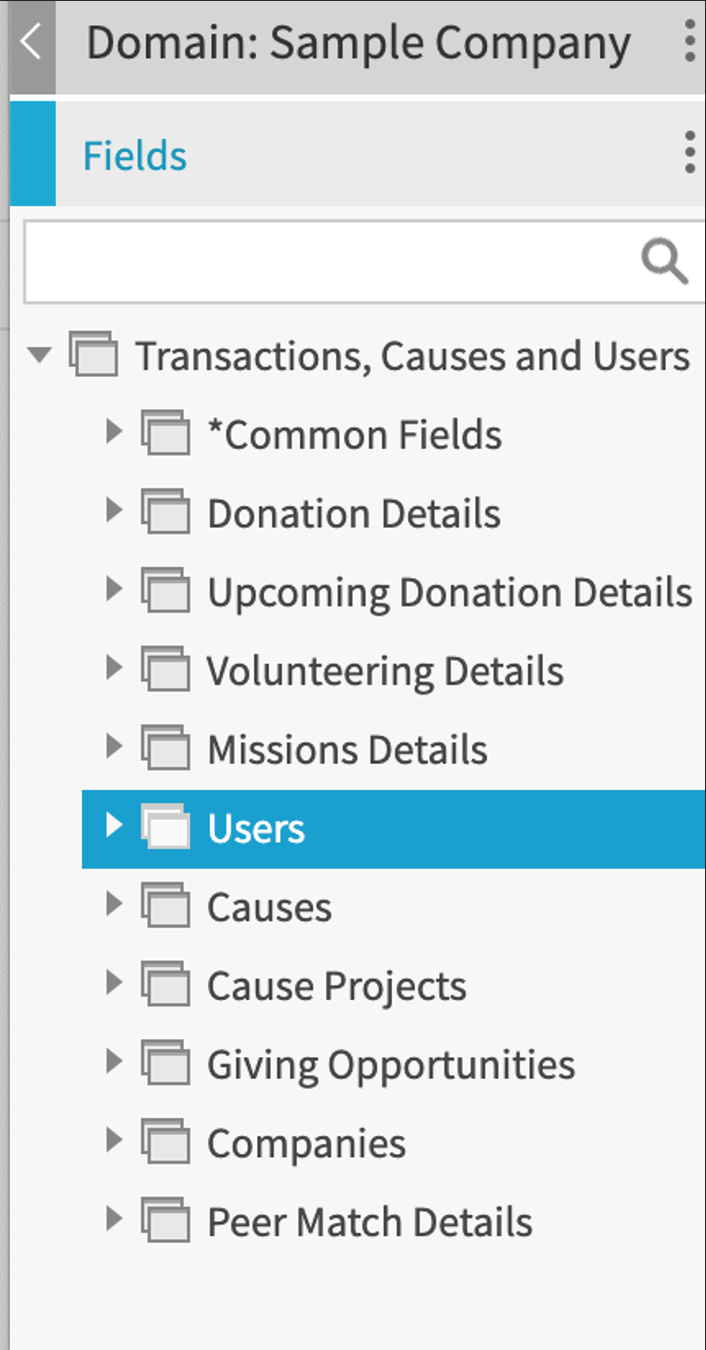 Change the view
In the upper-left corner of the ad hoc view, you'll see the gear cog symbol, which you can use to change how much detail you see in your table.

Detailed Data shows the details per row and is the default view.
Totals Data shows the aggregate of the rows for each group. Like a crosstab, you can change the aggregation of the columns. This is the type of view used in your monthly donation report (a record of transactions).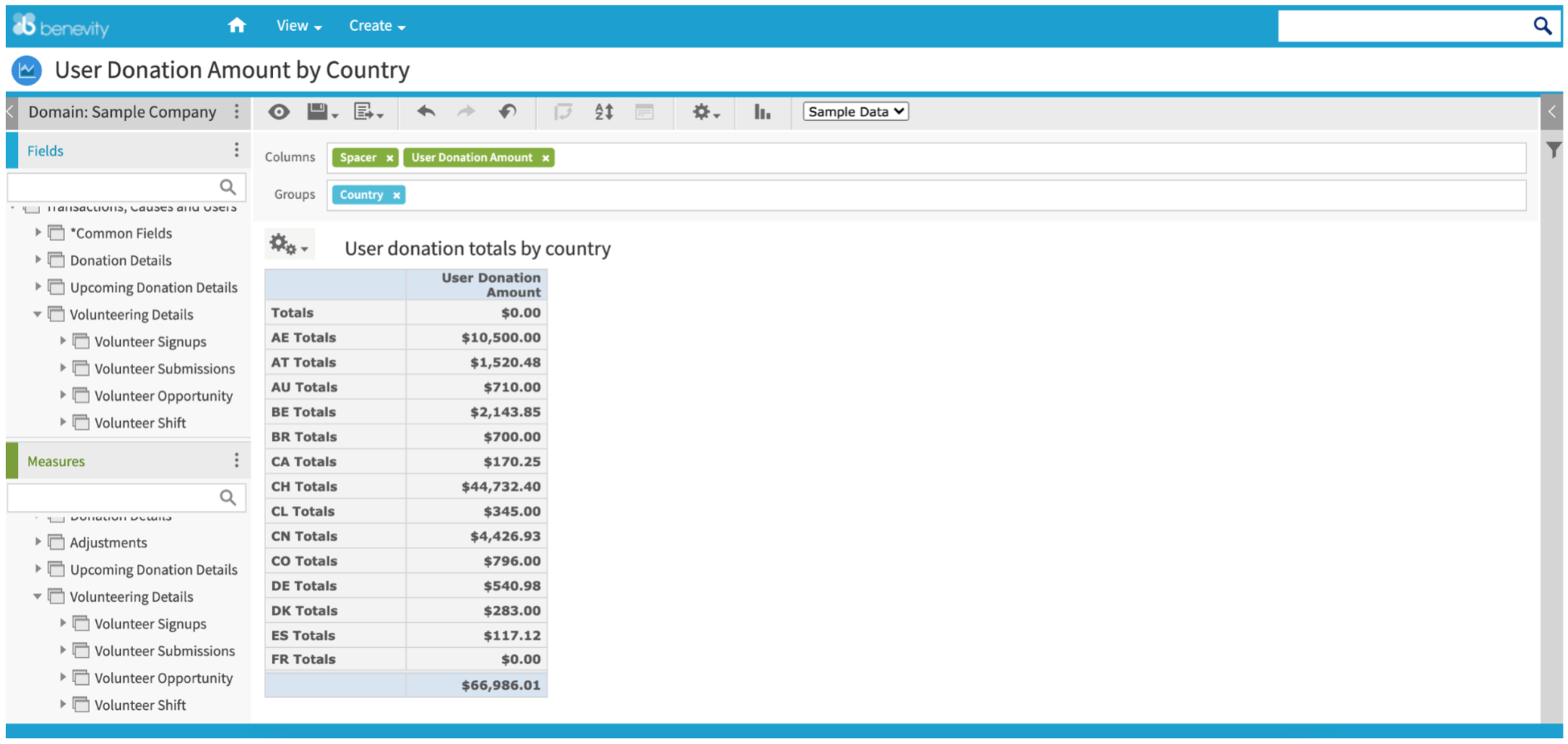 Details and Totals is a combination of the two views. It shows the details per row and the aggregates of each group.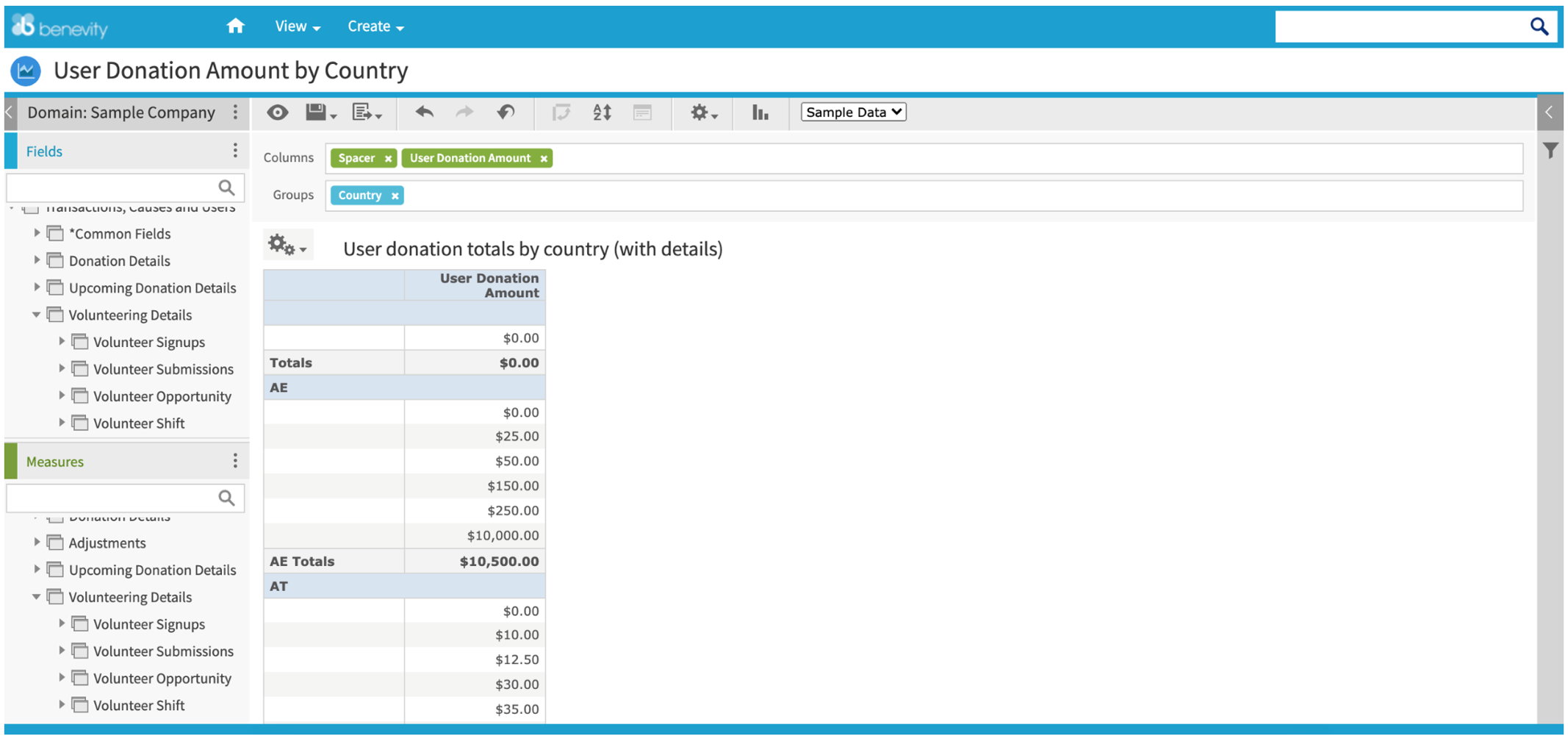 You have now created the table and grouped the data. Now you can save the ad hoc view as a report, schedule it, or export it into a different format like PDF or PPT.