Application forms, an early step in the granting process, allow applicants to showcase their work, while providing you with the critical information you need for your grantmaking decisions. Our Benevity Grants teams will partner with you to build an application form that captures the right information for your program.
Below we'll go over some of the main features available to applicants when they fill in your form.
In this article:
Navigating through the form
Applicants can view questions on each page of the form by clicking across the navigation bar at the top of the page. This allows them to get an idea of upcoming questions or revisit previous questions. They will not be able to click next or submit the form without completing all mandatory questions.
Start a new application
If an applicant has not started filling in a form, they can navigate to the URL that you provide them. If they have already started an application, but would like to start a new one, they will select New Application from the top of the page.
Each new application creates a unique URL. Applicants can save that link if they want to revisit their existing application later.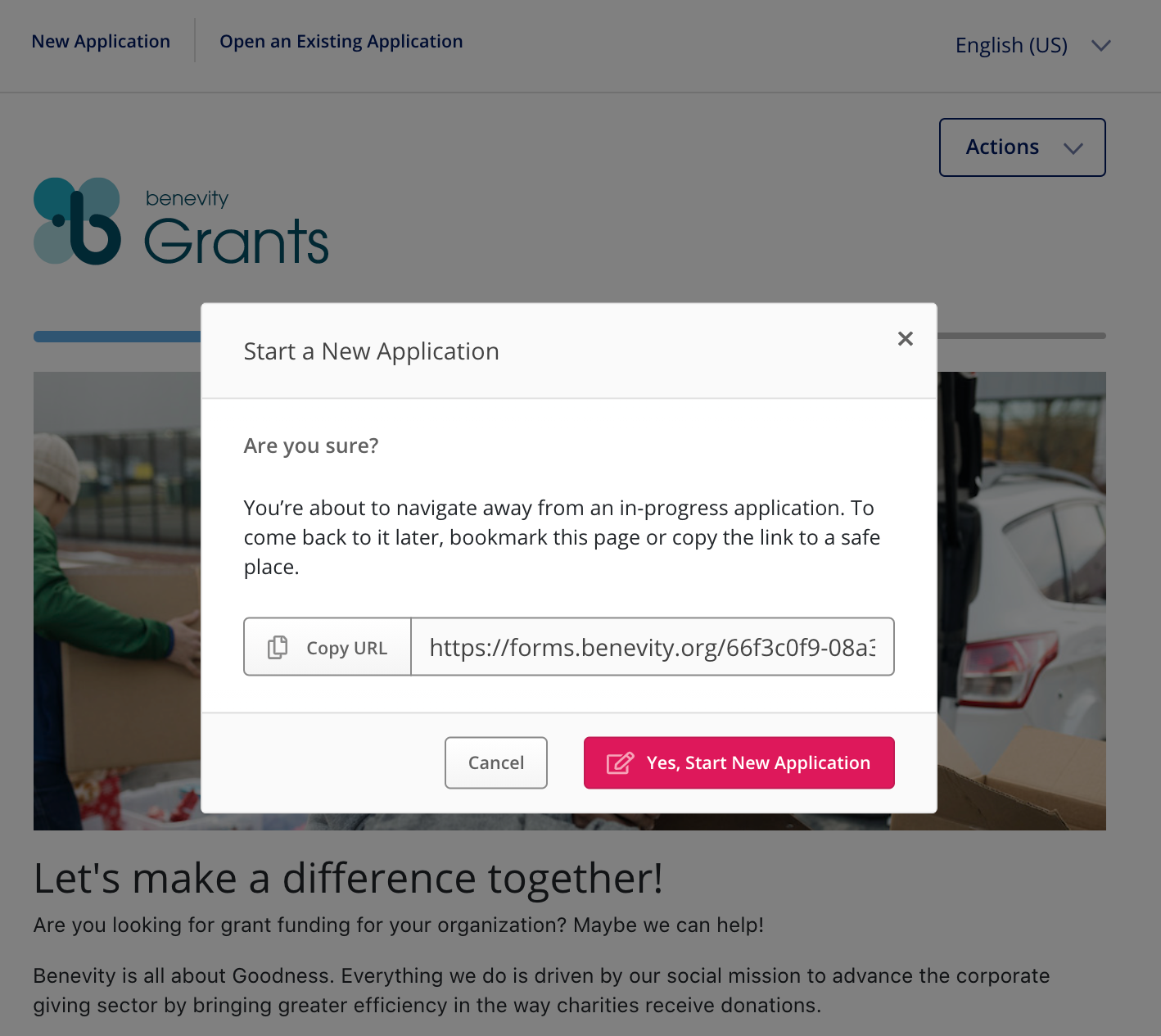 Save an application
As applicants work through the form, their responses will automatically save. And they can close their browser and continue their application at any time by simply opening the form again.
Note: Although the applications automatically save, if an applicant clears their browsing history, they will lose access to their applications unless they bookmark the page or save the unique URL for the application. The form includes multiple alerts along the way to alert the applicant to this situation.
Open an existing application
To revisit a previously started application form, applicants select Open an Existing Application at the top of the page. A list of their previously started applications will show, including the date and status of the application.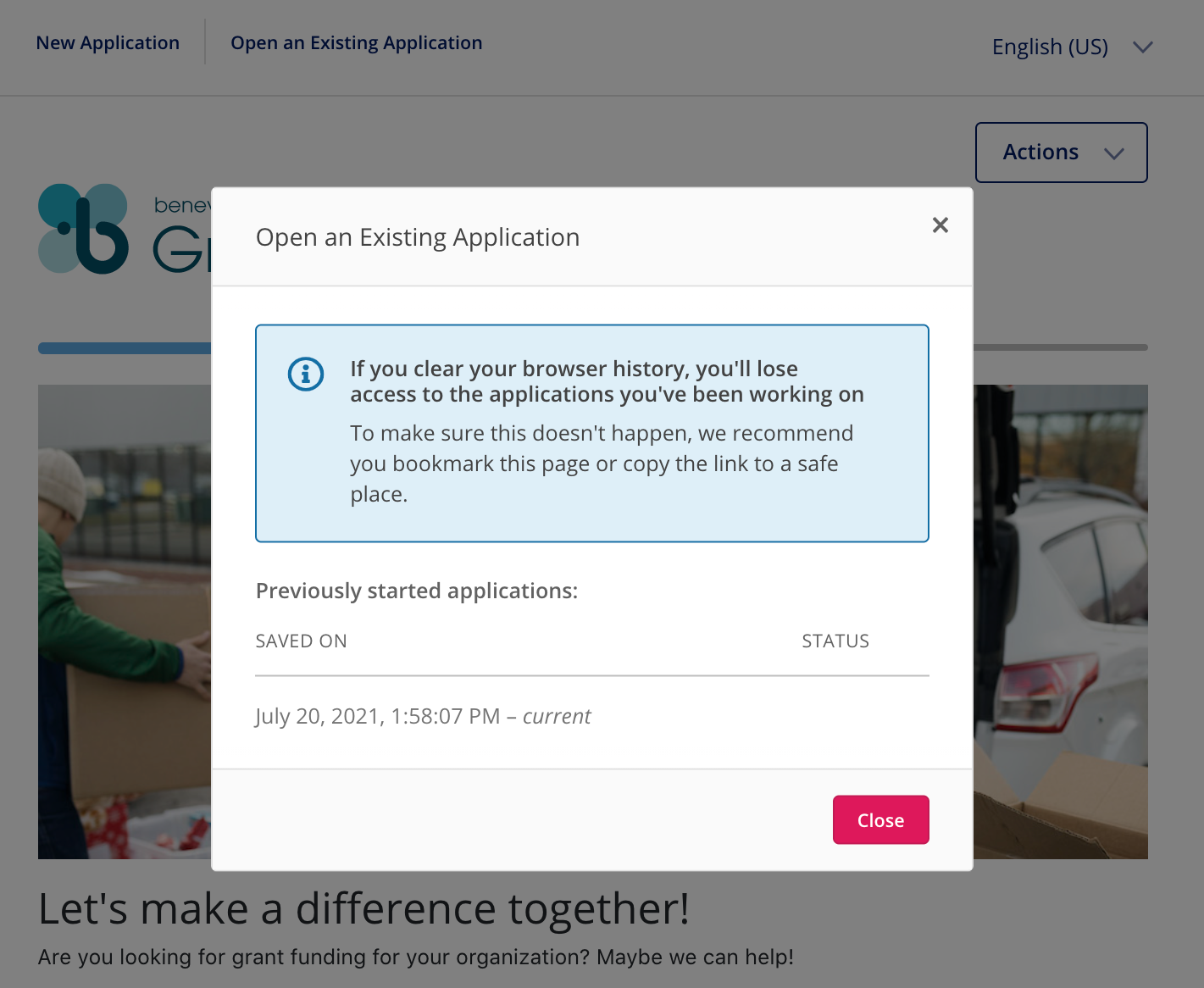 Share a blank application
Causes can share a blank application form by selecting Actions and Share a blank application from the top of the page. They can then copy the link and send it to their colleagues.
This is also the best way for you to share a new application form with a potential applicant!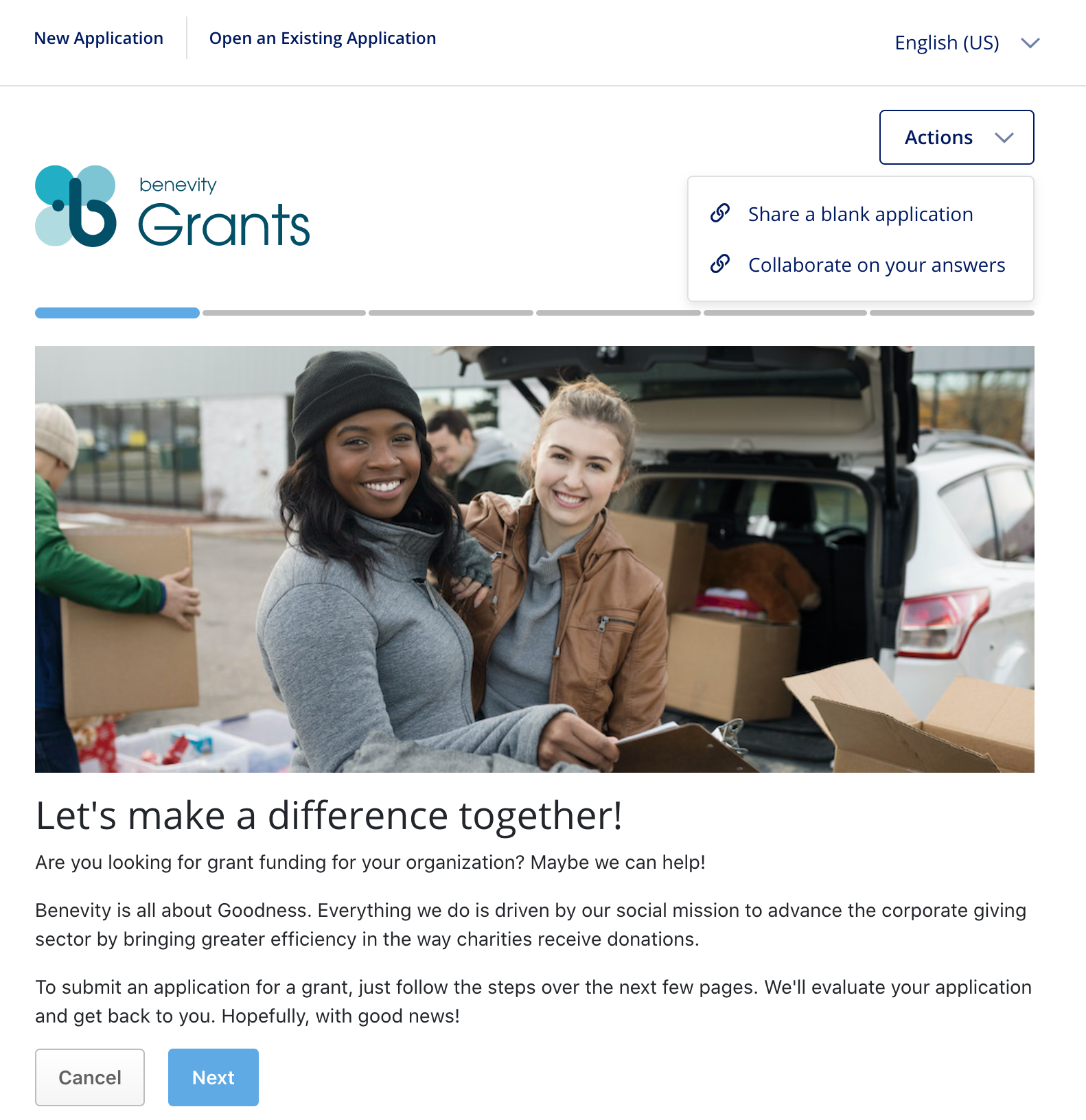 Collaborate on your answers with colleagues
Causes can also collaborate with their colleagues on their answers on an application. To do this, they select Actions and Collaborate on your answers from the top of the page.
They will get a unique URL to their existing application so that another person can collaborate on the form. Anyone with this link will be able to see the answers in the form. So applicants need to be careful who they share the link with.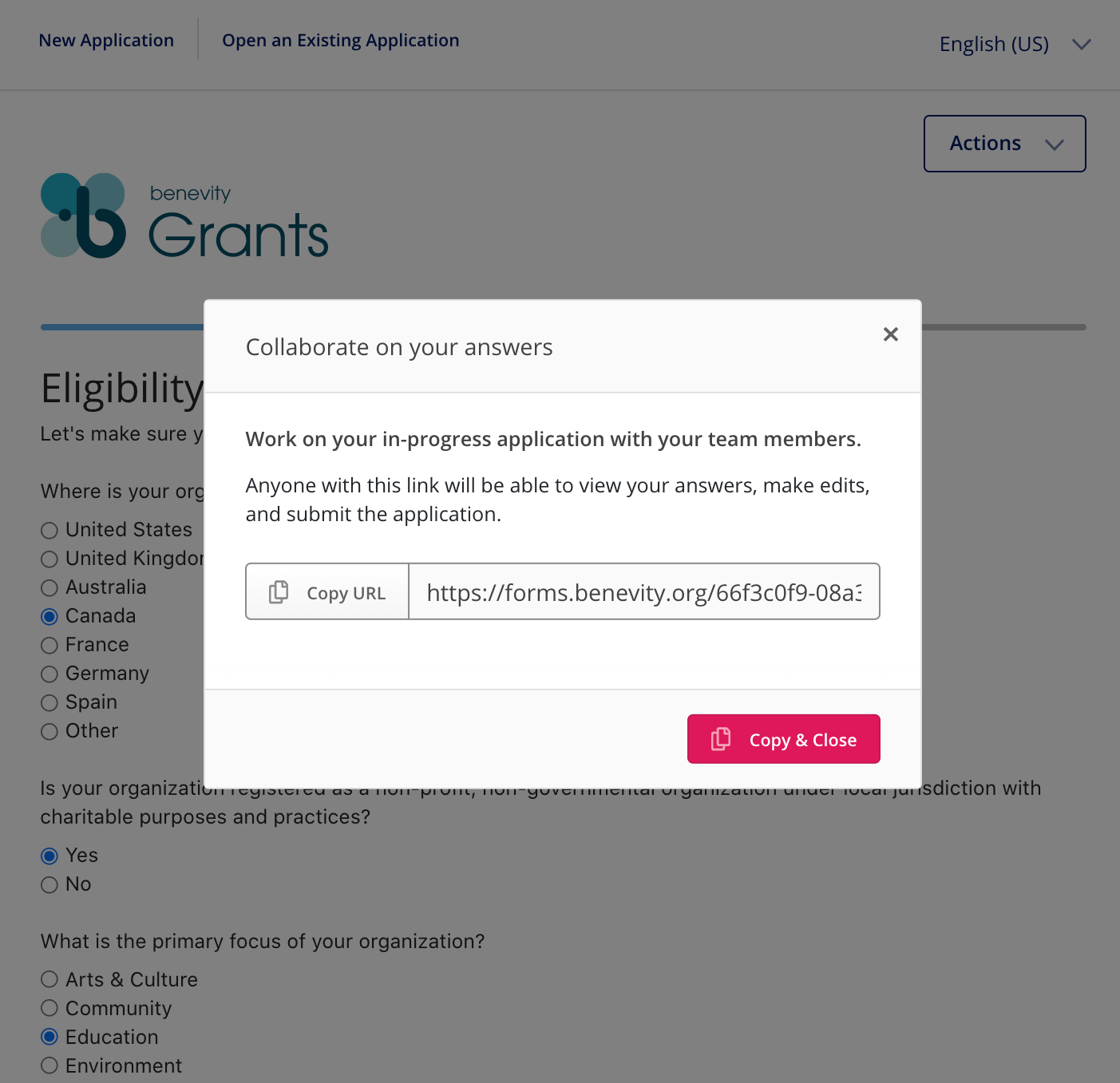 FAQs and technical support
Causes can select Help, located at the bottom of every page, to view a list of common FAQs and to contact Benevity for additional support.