As a program manager, you have full access to manage the photos that your volunteers add to an opportunity through the app. From within your Spark site, you can view photos, republish or delete reported photos, and download photos for use in promotional materials.
In this article:
Prerequisites
To manage photos, your Spark role must be Volunteer Manager, Site Settings Manager or Role Manager.
View photos in Spark
Navigate to the volunteer opportunity and select Manage Photos, located near the top of the page.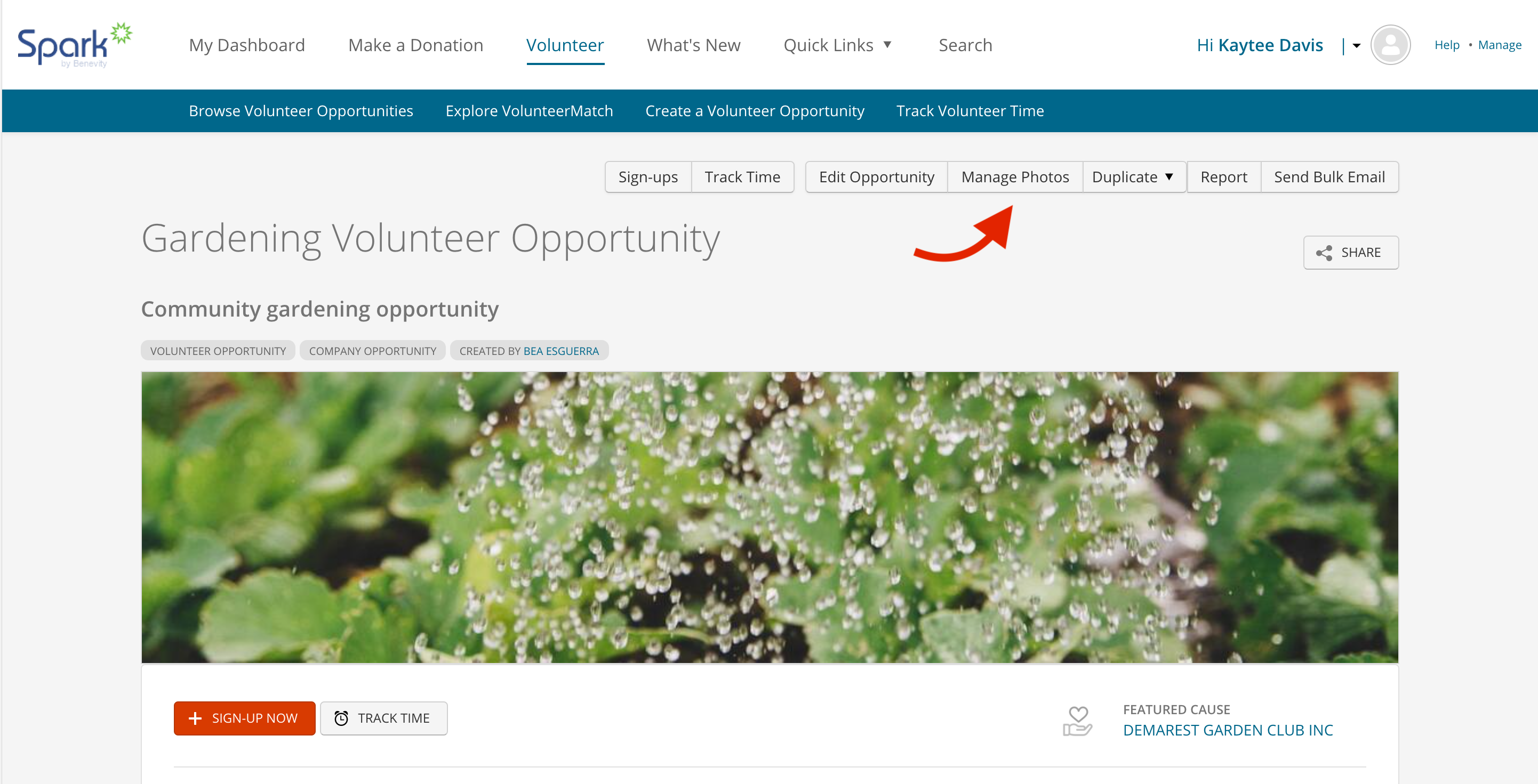 Republish or delete reported photos
You will receive a notification in your Spark admin dashboard when someone reports a photo. The photo is hidden from your site and the app as soon as it's reported. The task will stay on your admin dashboard until you review the photo.
Open the volunteer opportunity to view the photo.

Go to the Manage Photos

Select the photo to see the details, including who reported it and the reason why.

Choose Republish or Delete.

Confirm your choice.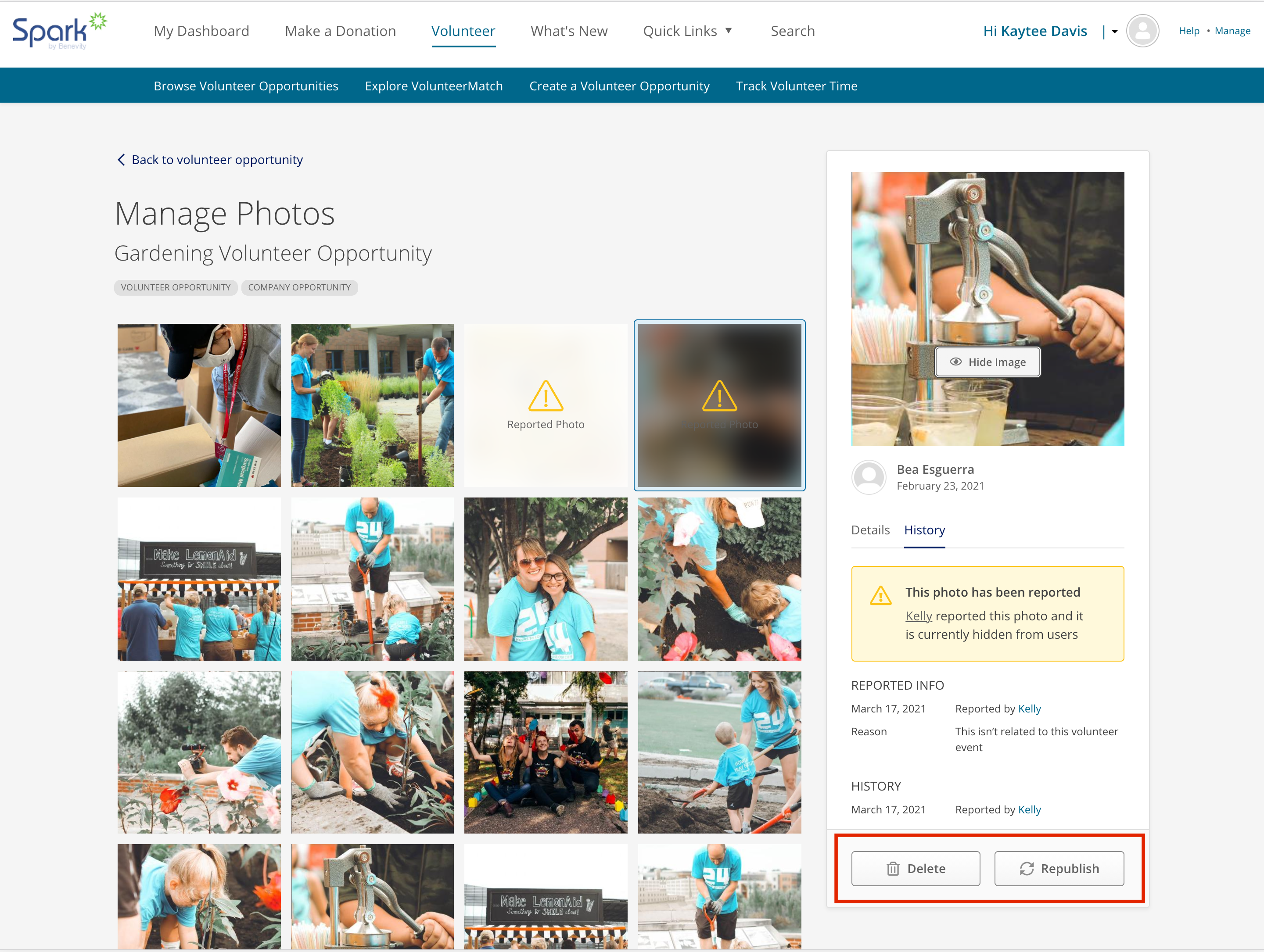 Tip: When the photo is republished or deleted, the person who posted it and the person that reported it will not be notified of the updates. To close the loop, you might want to let them know through another method.
Download photos
Before you download photos, make sure the usage of employee photos outside of your platform is acceptable with both your company policies and the person who took the photo.
Go to the Manage Photos

Find the photo in the grid.

Select Download.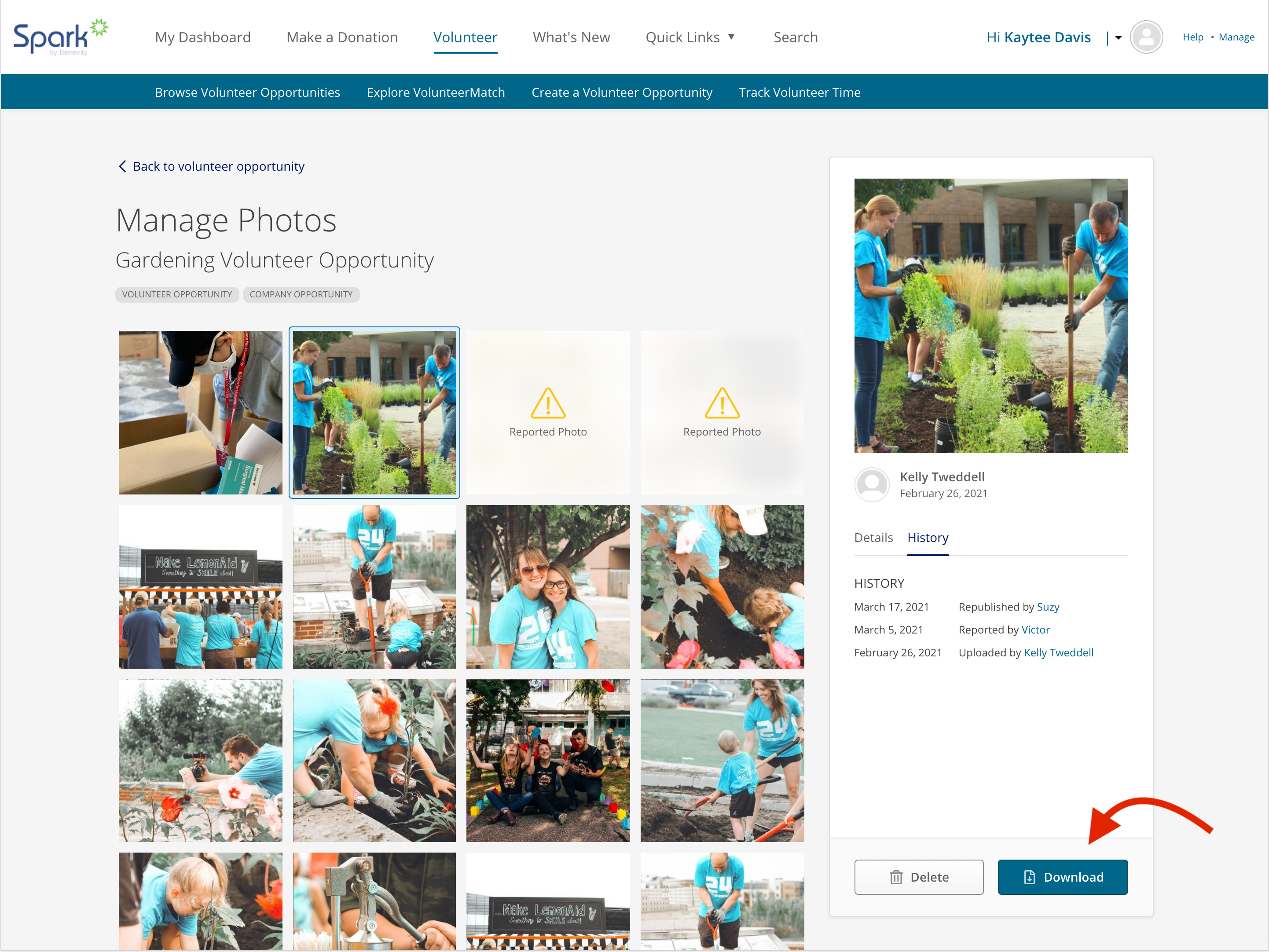 Additional info
All posts are sorted by descending date. The most recent post appears first.
If the opportunity is unpublished or archived, the photos will still be visible on the company-wide feed on the iOS Discover screen after the opportunity has been unpublished or archived. If a user taps a link to an archived volunteer opportunity, the opportunity will display normally along with the attached posts.