If you have user-created teams enabled on your Spark site, you will need to appoint a leader for each team. This is often used with our retail clients, and they would have a team champion managing each team for every location.
The creator of a team will automatically be a Team Admin. Once the team has been created you can invite others to join and then if necessary you can promote them to a Team Admin so they'll have the ability to manage the team with you.
The activity of all team members is aggregated and your team will be ranked on the team leaderboard (screenshot of the leaderboard at bottom of article).
Basic info section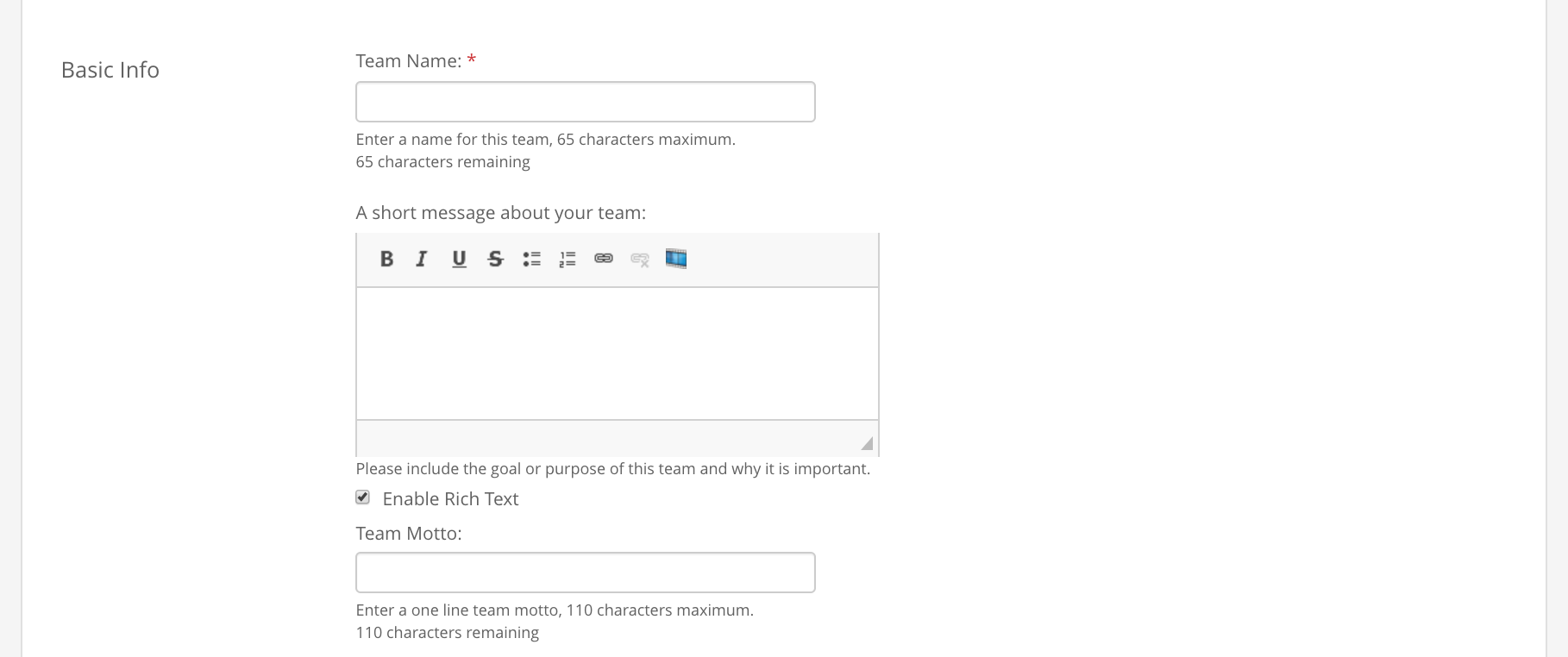 This is where you build your team's profile. It's an identifier, so you'll want to make sure that you use something recognizable for your teammates.
Add image

A fun image gives your team its brand and will make your team more inviting and engaging.
Team member settings

Depending on your needs, you can have your people self-select onto teams that resonate with them. Or you can have your appointed members invite others to join, depending on the set up!