To rally employees around Goodness activities that are relevant to individuals' skills, interests and location, you can now find and contact your people directly through Spark. We have created a "User Search" role, which allows you to find people based on skills and other filters, view users' public profiles, and send bulk emails to employees about relevant Volunteering and Giving Opportunities.
This is a useful way to engage your people in relevant Volunteer and Giving Opportunities and ultimately increase participation in your program. For example, after a natural disaster, you may want someone who is skilled in search and rescue to Volunteer their time in the affected area. With this User Search role, it is easy for you to find and contact individuals who may be best suited to that Opportunity — directly through Spark.
Any user assigned the User Search role will be able to search the user directory and view basic information about each user including name, email address, about me, skills, interests, profile picture and user directory link (if applicable).
With the User Search role, you can now search and filter people by name, employee ID, skills, department, country, or employee type in just a few simple steps:
Step 1: Navigate to the People tab
Under the People tab, go to Search & Filter on the left-hand side of your screen.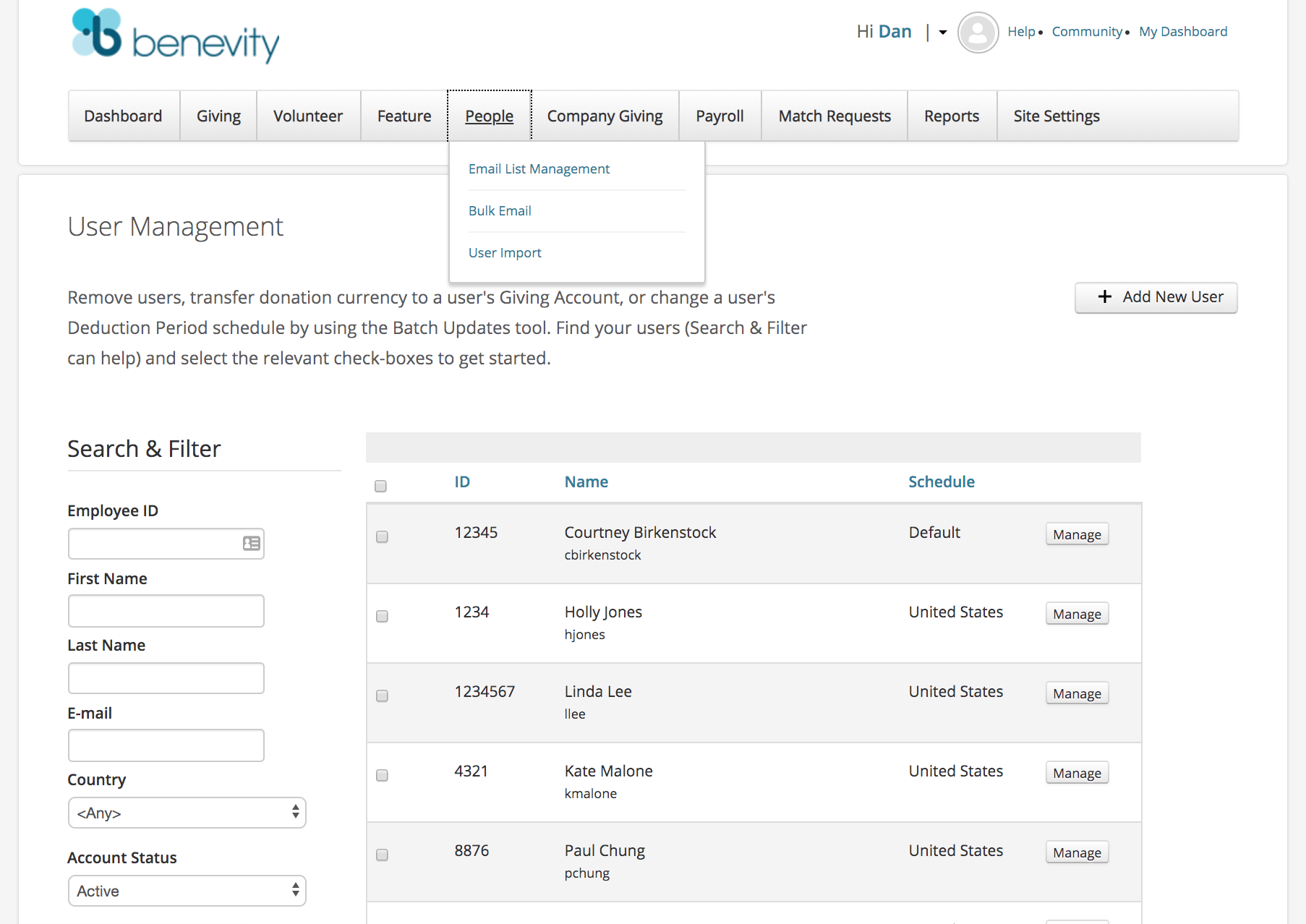 Step 2: Apply specific filters
You can select the individual skills, department, country or employee type you are looking for. Once you have chosen the criteria you require, click Apply.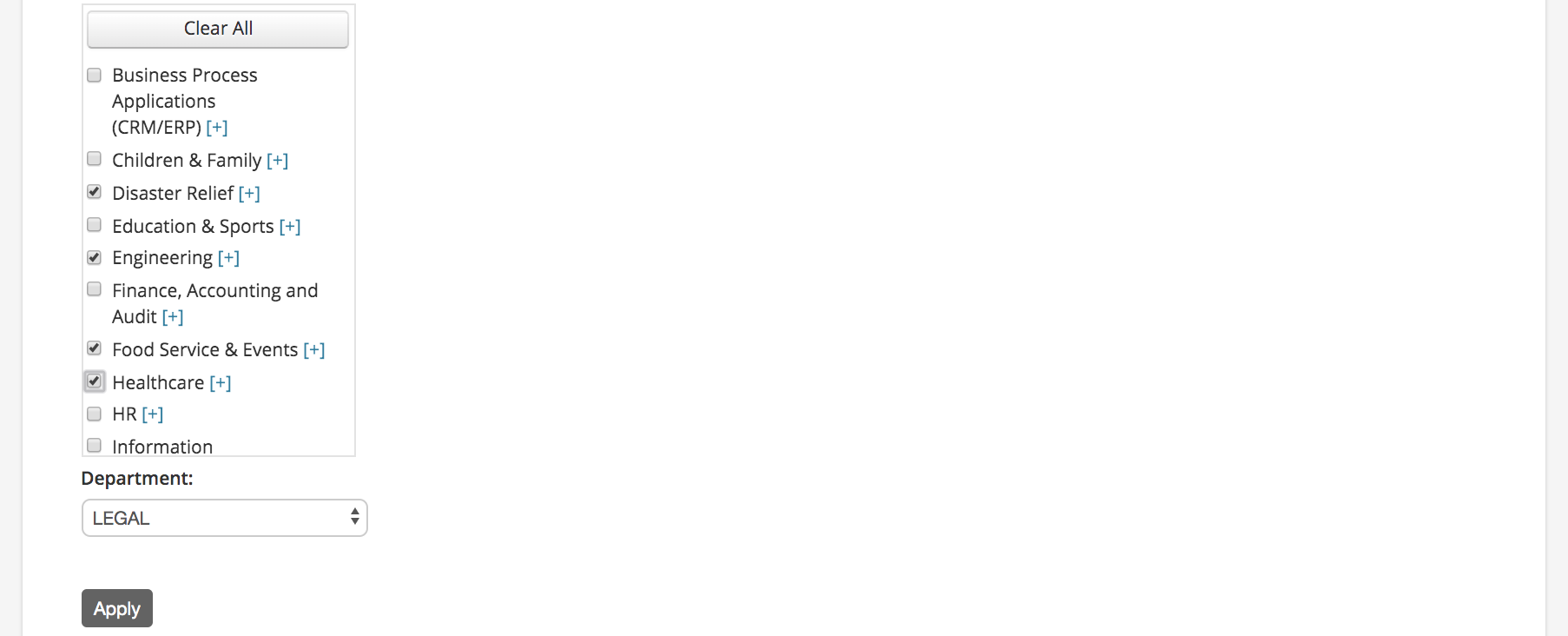 Step 3: Contact individuals directly
Once you have found the list of names that meet your selected criteria, you can then contact them via email — directly through Spark.
Select the check boxes beside the names of individuals you would like to contact.

Under Batch Updates, select Send email to users and Submit.

Step 4: Customize your message
Here you can find the relevant Giving and Volunteer Opportunity to include as well as a message to those individuals.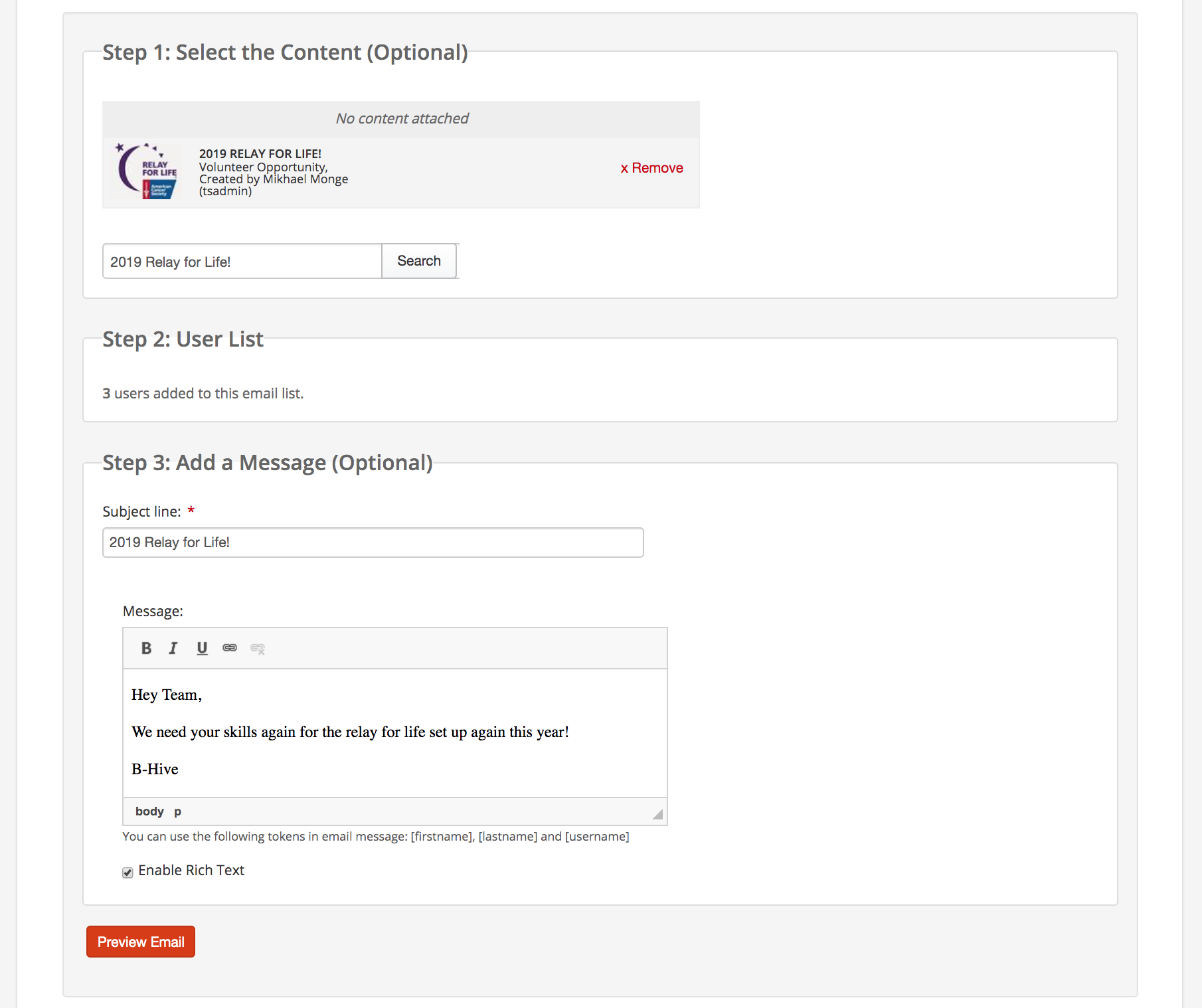 Step 5: Preview and Send!
You can then Preview the email before you send it and make changes as needed. Once you are ready to send, click Send Email.