Search is an essential interaction in Spark. It's how your users discover causes to support through giving or volunteering. We aspire to have content easily available and searchable for all users.
In this article:
Search causes
To search for causes, you can select Search in the top navigation bar or use the main search shown in the dashboard.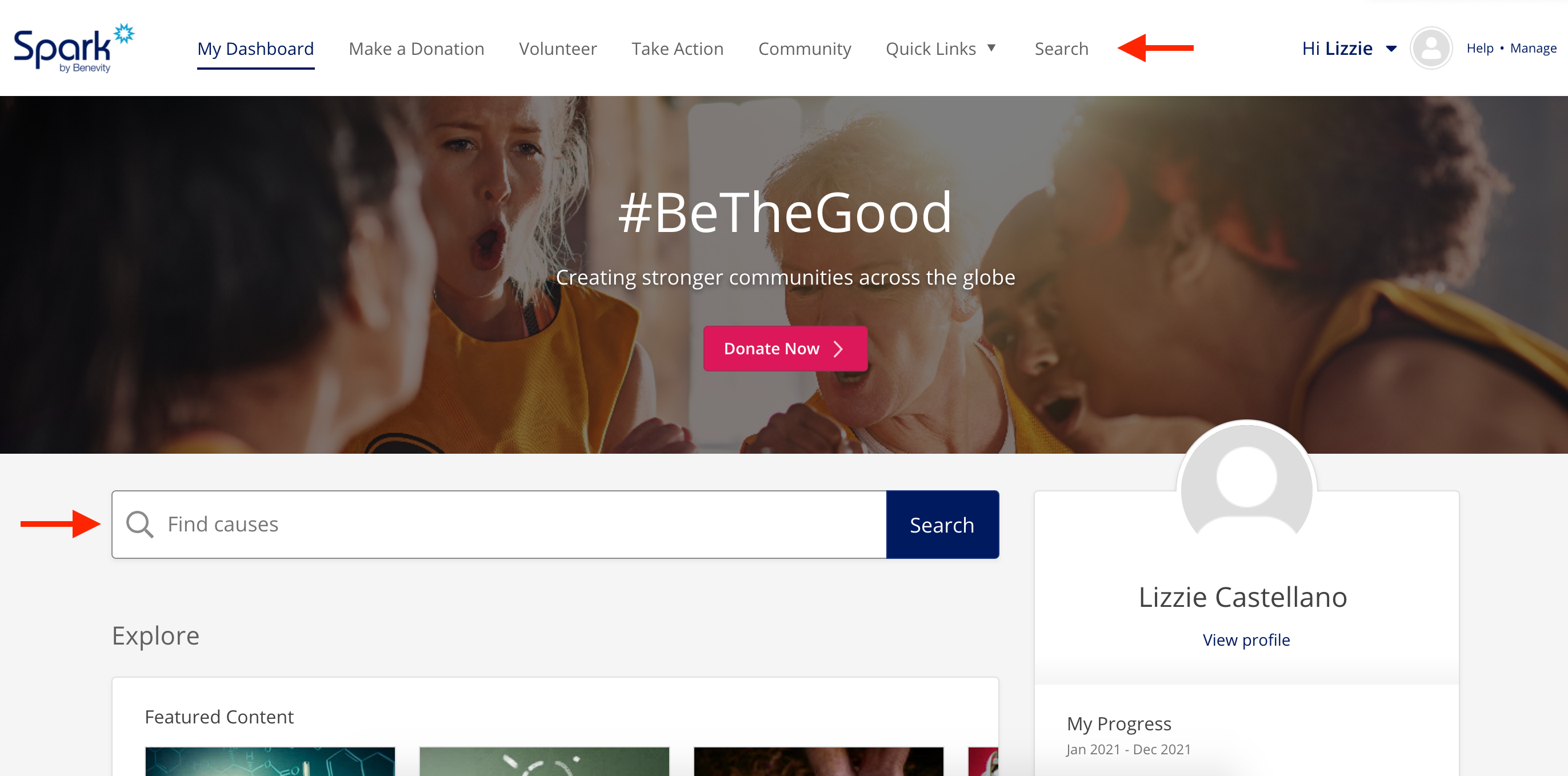 How the causes will display in the results depends on three factors: user's search location; amount of donations the cause has received; how close the cause name is to the search term used. The larger the score, the closer to the top of the list. Exact matches with the cause name will be ranked highest, and shown at the very top.
You can select the Filters button to narrow down your search by country, state/province and category/subcategory.
Search volunteer opportunities
To search for or browse volunteer opportunities, select Volunteer on the top navigation bar and then Browse Volunteer Opportunities.
Virtual opportunities and those closest to the user's location will display at the top. Once someone searches for an opportunity, the results will display in a list view. Results are ranked by distance to the user, time, match accuracy and relevance. 
You can narrow down your search by selecting Filters and picking the options that work best for you.
Search giving opportunities
To search for or browse giving opportunities, select Make a Donation in the top navigation bar and then Browse Giving Opportunities.
Similar to volunteer search, location plays a crucial part in searching giving opportunities. By default, Spark uses the search location in the user's profile. If absent, it then looks at the location in tax receipt, followed by the location provided in your company's demographic file.