Communications sent to your program champions and employees are built right into Spark, making it easy for you to send emails, broadcast upcoming opportunities and create a forum for your people to engage with each other.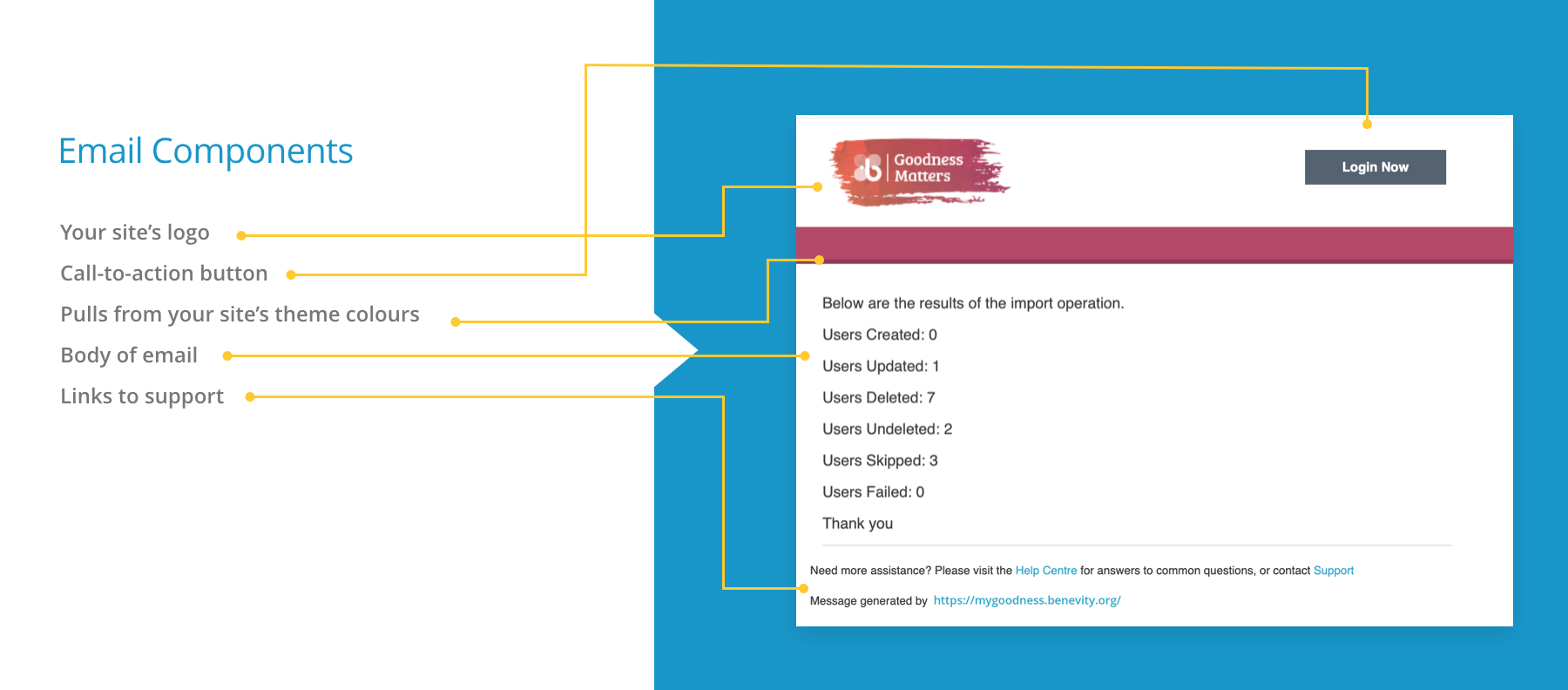 These email subscriptions are generally OFF by default and your people can opt in to receive these messages from their profiles.
We're mindful of not wanting to send unnecessary spam, so the automatic notifications are triggered by an action taken within Spark.

Examples of this include:
• New donation confirmation email
• Tax receipts or payment confirmations
• Volunteer event signup confirmations and time-tracking reminders
Other emails can be triggered by program managers, such as:
Bulk email (sharing content to all or a subset of users)

Notifications of approved or denied time submissions

Notifications of approved or denied match submissions
Spark lets you customize certain email templates. Your Implementation Manager will identify these for you during the setup of your Spark experience.