Highlight the most important and recent giving and volunteering opportunities, and news items, in a featured content carousel. The carousel displays the 12 most recently updated featured giving and volunteer opportunities and news items.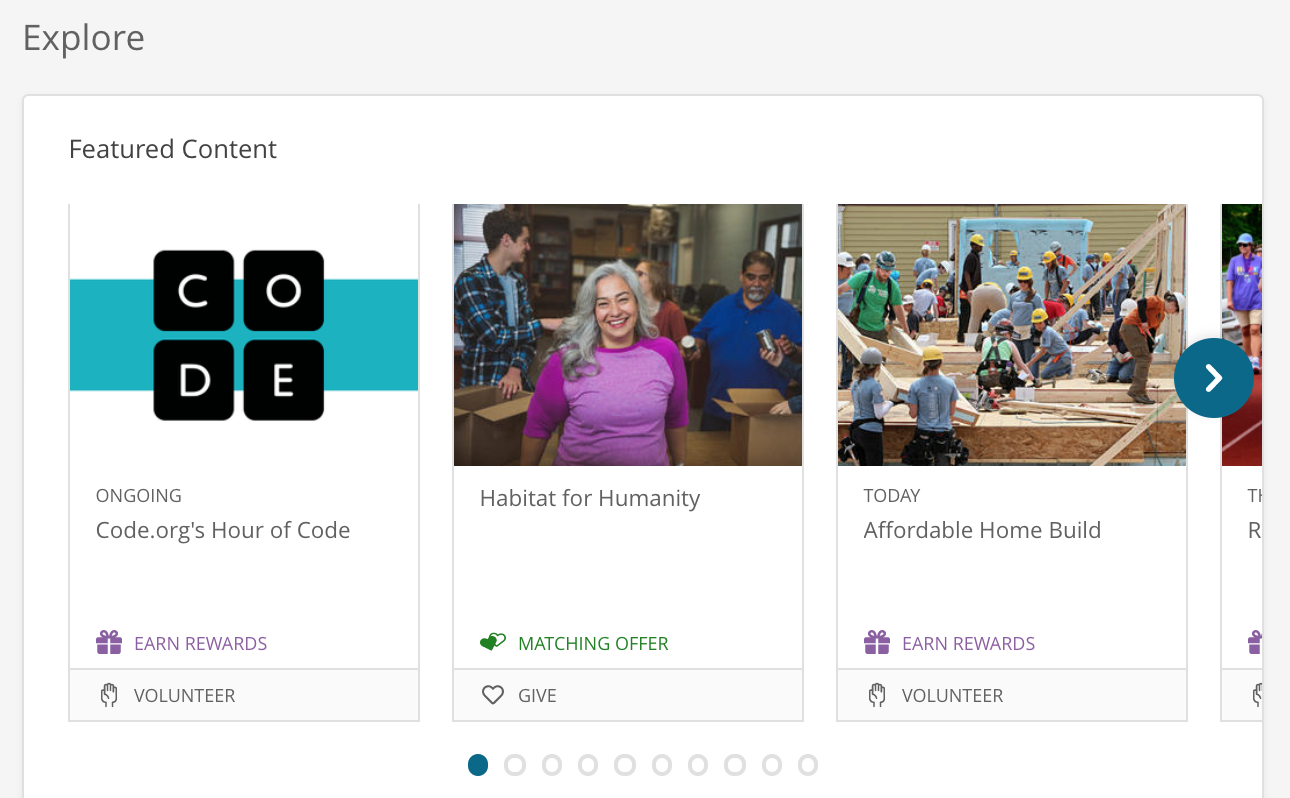 Add items to your carousel
To add an item to the carousel, select the Feature checkbox when creating any opportunity or new article.
You can bump things to the front of the carousel by editing and saving them. And items can be removed from the carousel by unchecking the Feature checkbox, or by unpublishing the content.
Note: The content in the carousel is bound by user instance location, and it respects any custom classifications set by an administrator on their content.