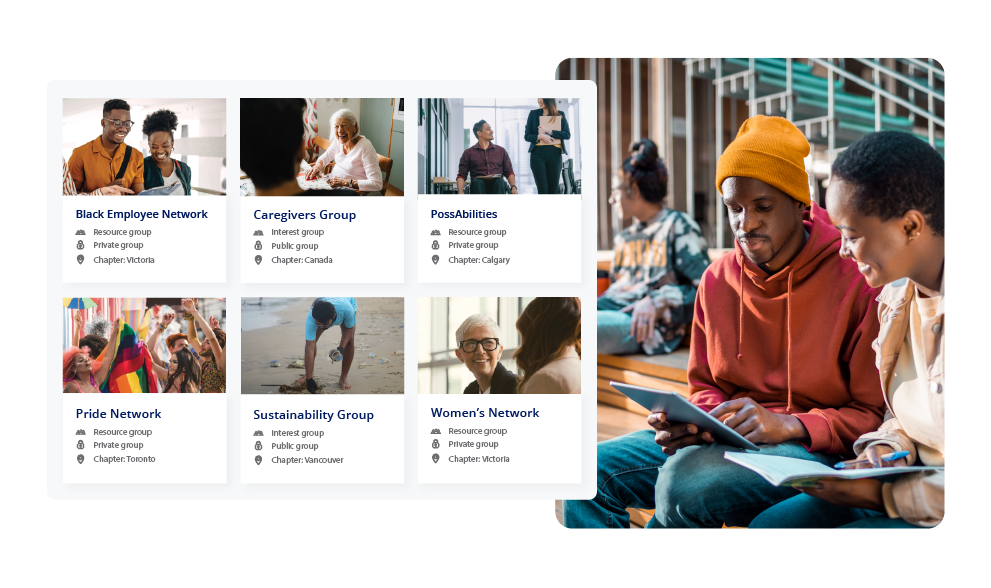 Affinity Groups, Benevity's employee resource group (ERG) solution, offers a single place for employees to discover, join, create and manage employee-led groups. Purpose-built for ERGs, Benevity Affinity Groups helps you create a one-stop community and supports the crucial work of your ERG leaders and DEI specialists.
Check out the video below to see Affinity Groups in action, and scroll down to learn more about its core features.
Affinity Group's core features
Events management
Event management tools empower ERG leaders to deliver comprehensive event programs. Leaders can coordinate events across ERGs, manage RSVPs, and communicate event details to members and the wider organization. With an intuitive planning calendar, you can effortlessly track all events taking place across your program.
Employees can engage in event programs with interactive event calendars. Employees can search for company and ERG events to RSVP; add events to their calendars; and engage in surveys, polls, quizzes, and discussions alongside events.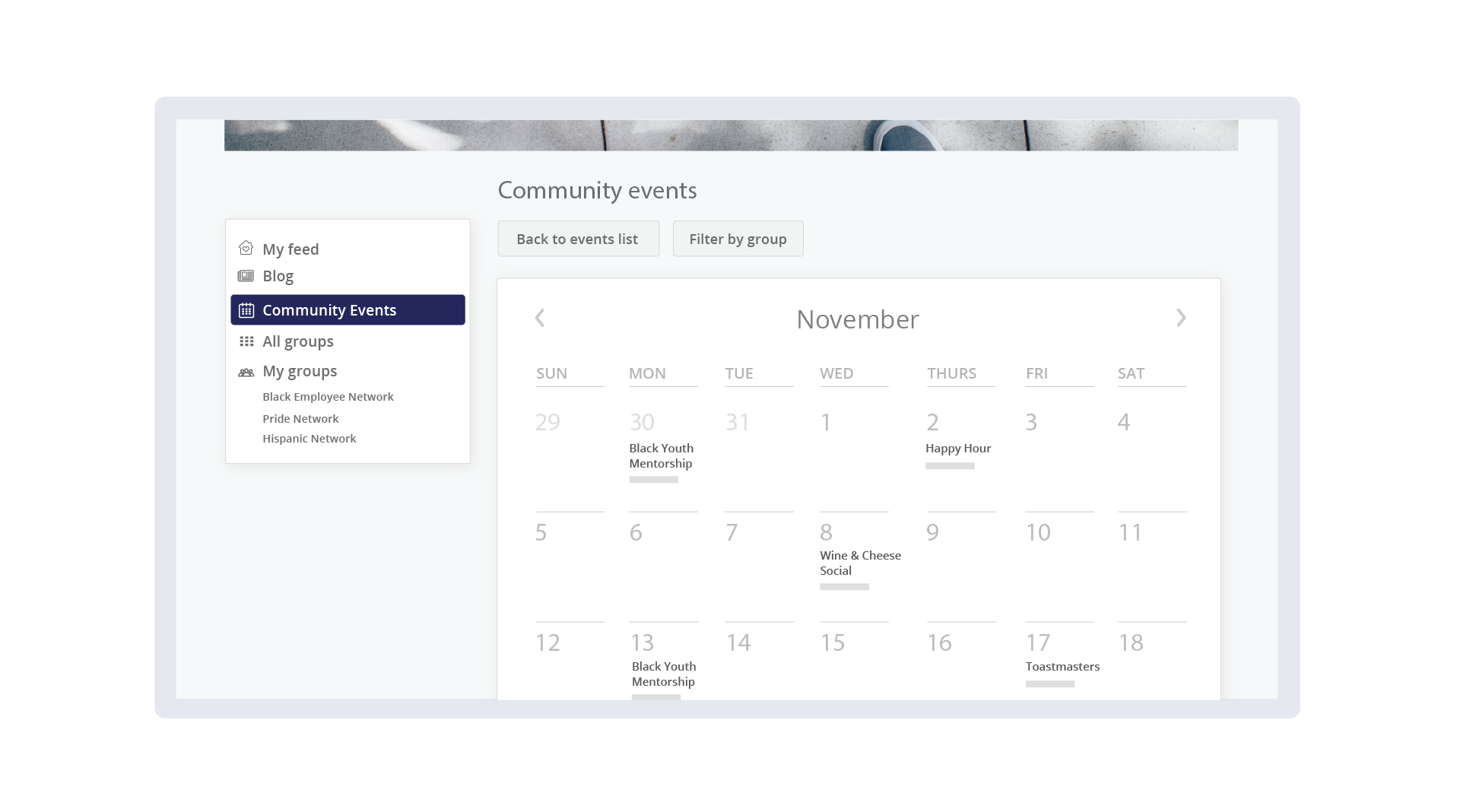 Group leader calendar
The Group Leader Calendar allows group leaders to see events, activities, polls, quick questions, quizzes and blog posts happening across the community.
Leaders can use the calendar to check that there are no overlaps between major events and that members of multiple groups aren't overwhelmed with events and activities.
Group resources
Group resources offer group leaders and admins a dedicated space to share important links and documents with just members of their group, or the whole company. Anything that needs to be easily discoverable and more persistent than a post should be saved here. Example resources include learning and educational resources, group process documents, and meeting recordings or webinars.
Reporting
Built-in reports provide you with deep insights into which ERGs are most active, who belongs to them, any changes in membership, and what key issues and topics are popular across your workforce. You'll be able to correlate ERG engagement with other bottom-line metrics you already track like diversity, productivity, promotions, and tenure.
ERG leaders can leverage the Group Leader Dashboard to look at their group's data or use the calendar to report on specific activities.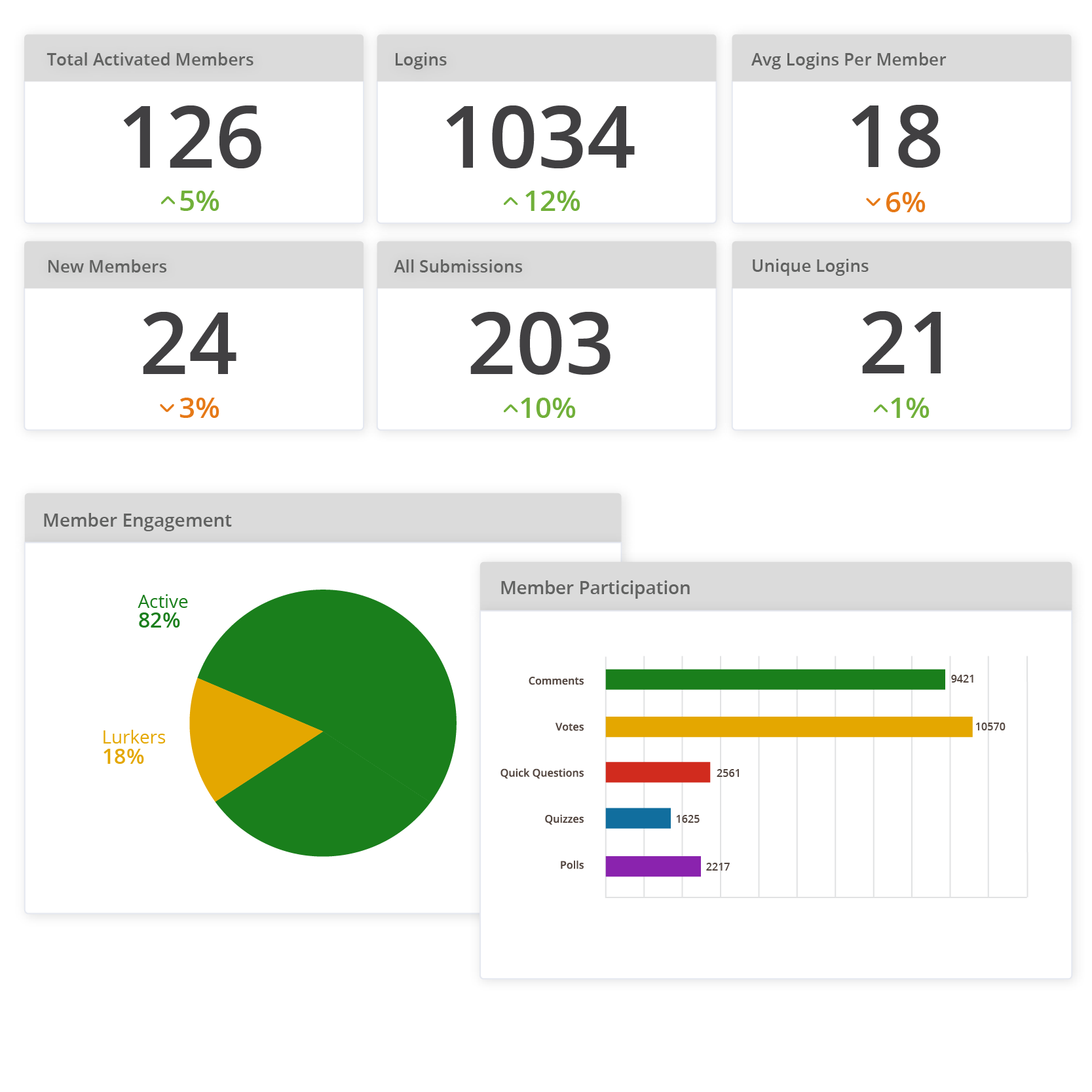 Engagement activities
Engagement activities help you get (and keep) your people engaged. Employees can participate in discussion forums, surveys, polls, and quizzes and share posts with videos, images, documents and GIFs to add more to their stories and comments.
Empower your employees to have their say and feel included in the success of the program. Post new activities for your employees every week or month to gather feedback or ask fun questions to spark conversation.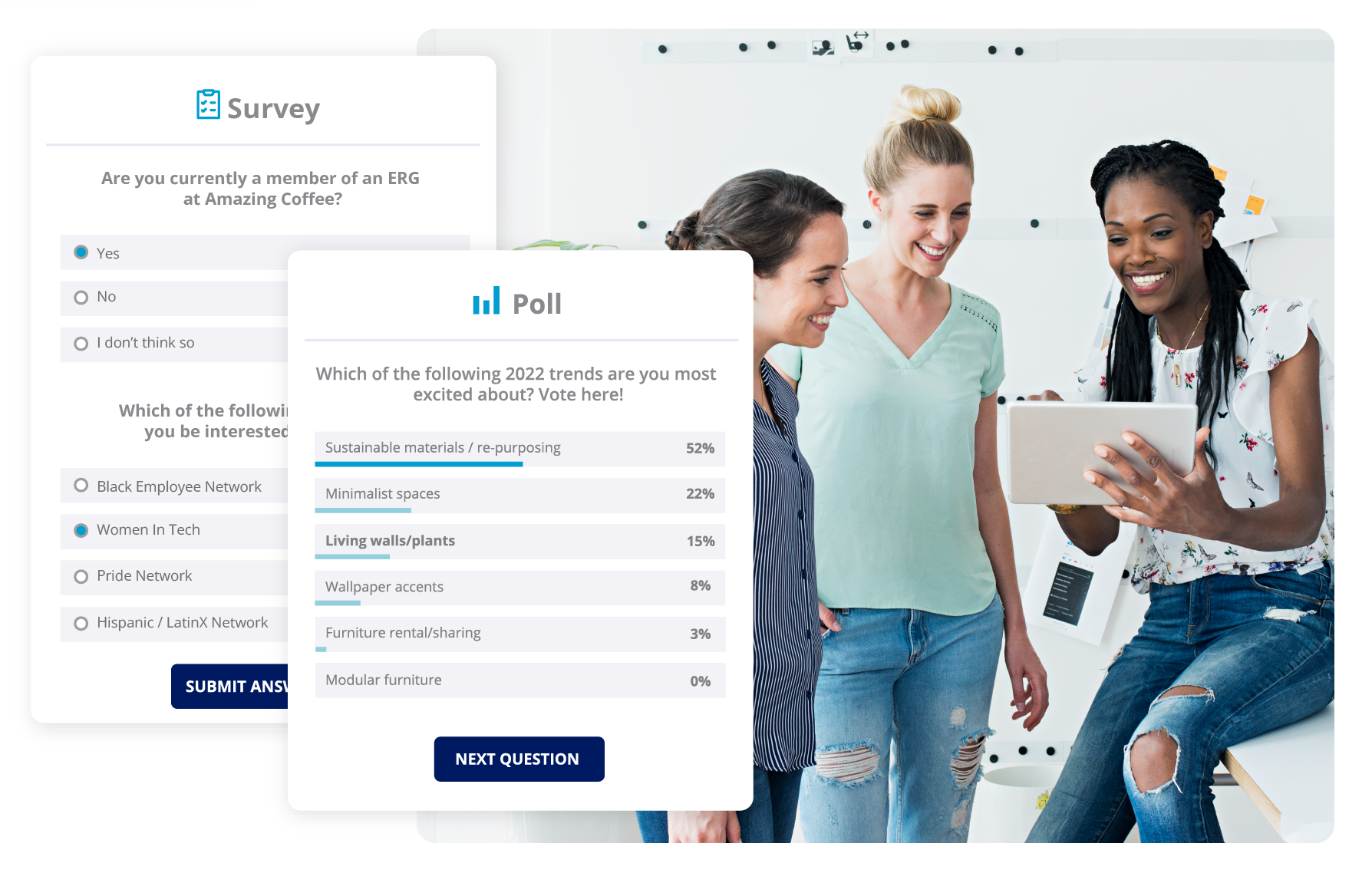 Spark integration
Benevity Affinity Groups integrates seamlessly with Spark for workplace giving, volunteering and positive actions. This connection takes employee engagement to the next level, powering collective action — right from group pages — while boosting program participation.