The Benevity Community is a peer-to-peer network for purpose driven pro to connect, collaborate on things your working on, crowdsource ideas and to grow your impact together!
What You'll Find
Member Directory: discover other community members, learn about their interests and focus areas. Leverage direct messaging, live chats, posts and video to quickly jump into quickly jump into conversation with anyone!


Impact Groups: Join an impact group based on industry or a topic of interest. This is where you'll be able to get into deeper conversations, join in on huddles and roundtable discussions with co-hosted by your peers and Benevity Client Success Managers.


Events and Community Connects: Participate in connection activities, livestreams, icebreakers and other meaningful ways to connect with others in this space through storytelling and celebrations. Join in on CommunityConnect events that range from a focus on discussions and outcomes, to drop-in "office hours", or "coffee-chats".
How to create an account?
At this time, the Community is currently only for Benevity clients. If that's you, an email invite should've hit your inbox from 'Benevity Community' to join! If you didn't receive the email or just can't find it, follow the steps below:
Click "Request to Join"

Enter First & Last Name

Use company email address to login

Create a password

You'll be approved within 24 hours!
Take a Peek Inside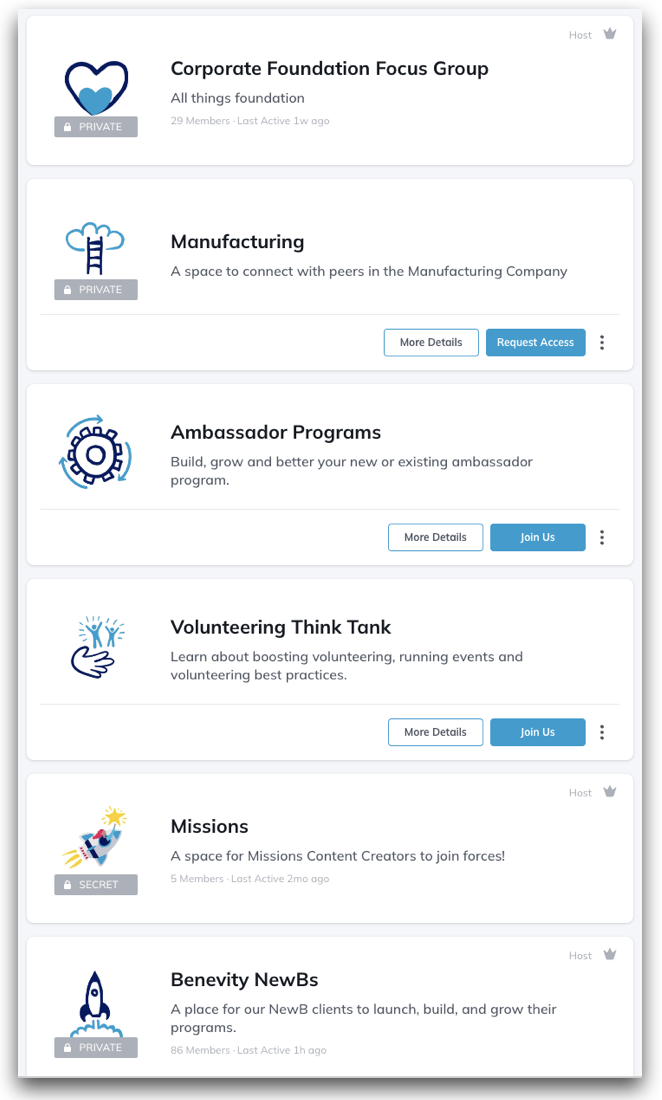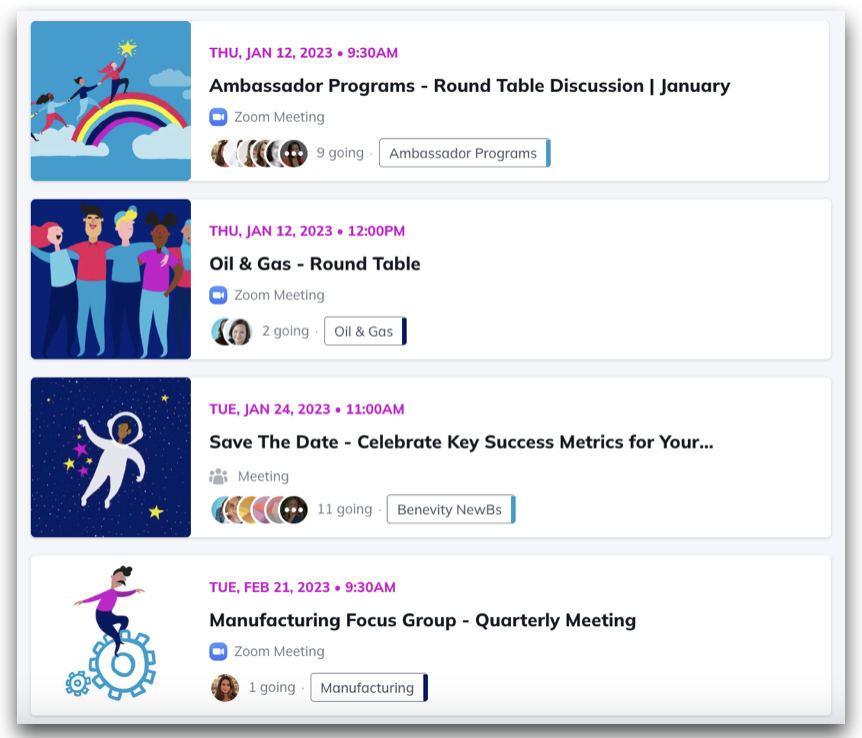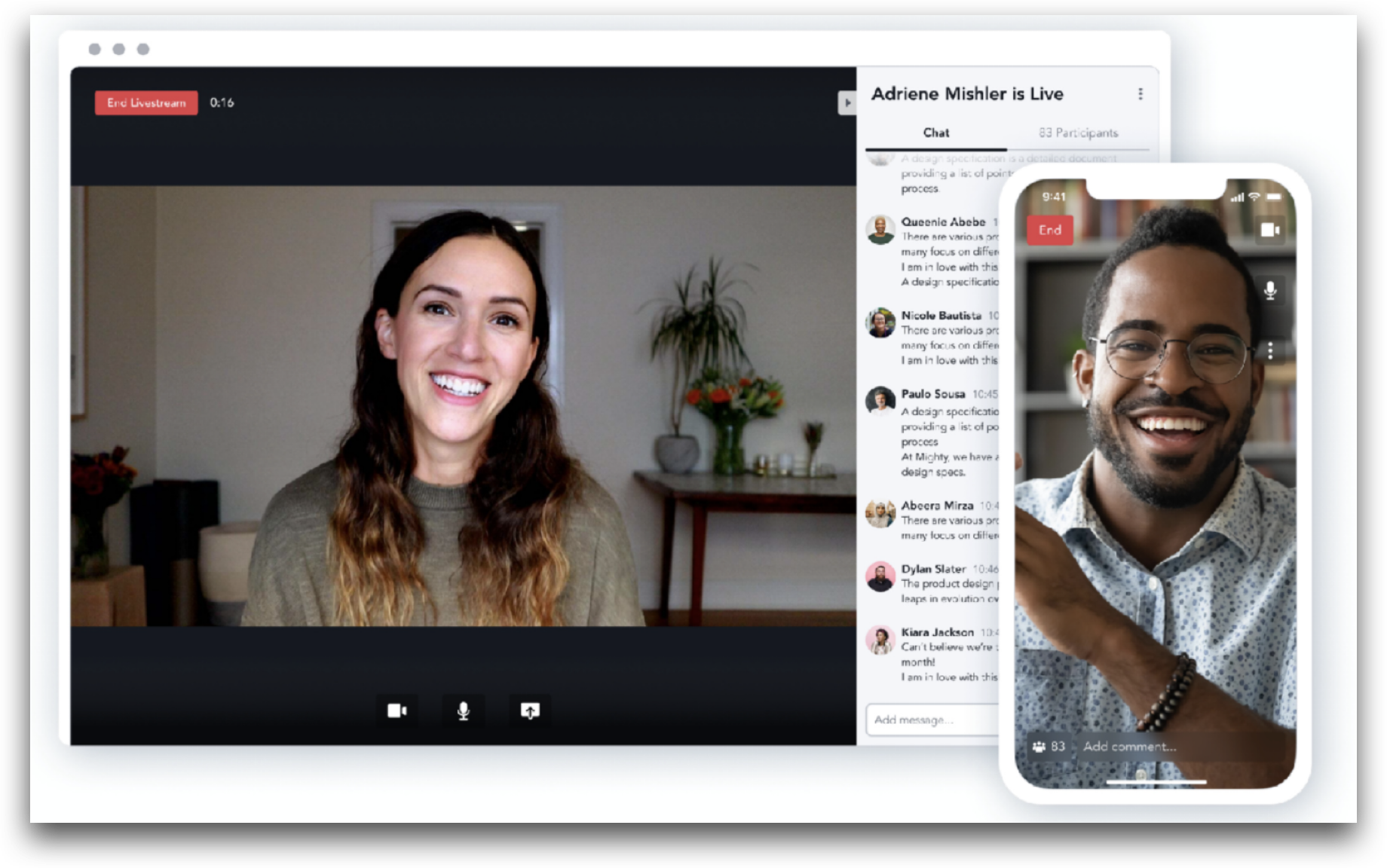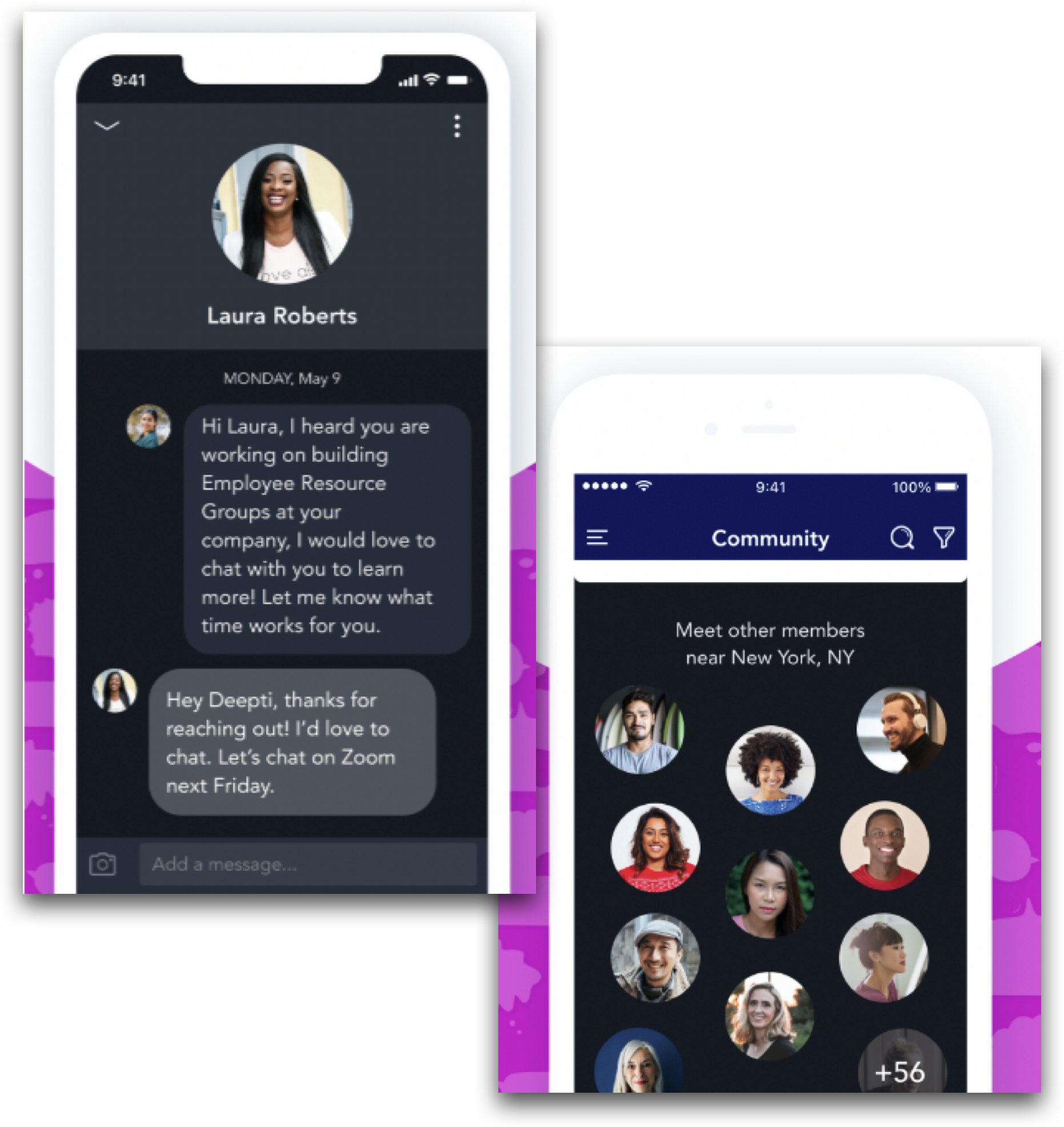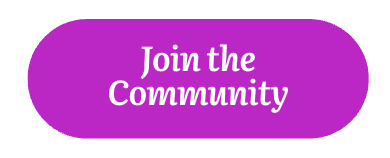 Get the App on your Phone
To get the iOS or Android app, go to Your Settings once you've created your account, and text yourself the app. Alternatively, download the app from the Apple App or Google Play Stores, search for Benevity Community, and sign in again.
Looking for Support?
If you require technical support with the technical side of the Community, you can lean on the platform Help Center here.



If you have any Community-related issues, such as login support, or recommendations, feel free to reach out to community@benevity.com. Our community team is available from Monday - Friday from 9am - 5pm MT and happy to lend a hand!